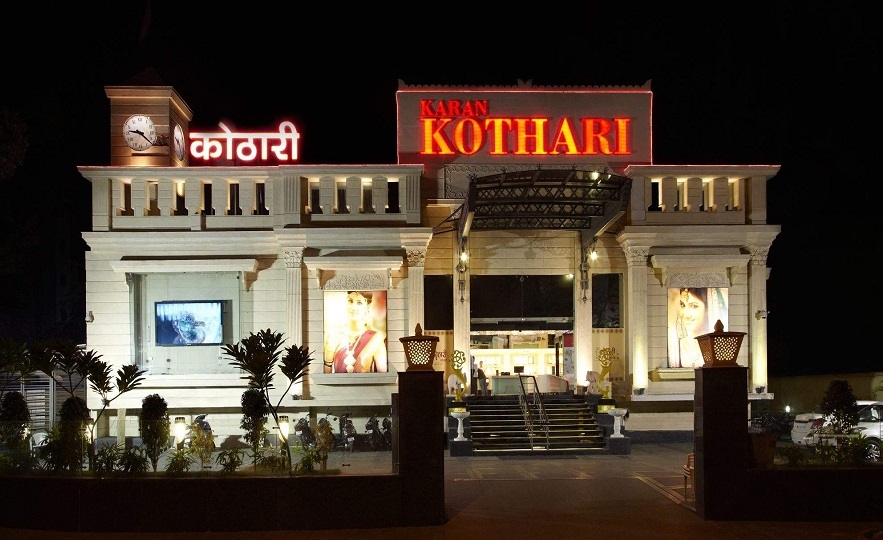 Business Bureau :
Karan Kothari Jewellers is opening its firth showroom shortly. To celebrate the occasion as well as festive season, it has launched 'Mahalabh Utsav Yojana.' Customers can take heavy discount on making charges of the jewellery. Looking at the increasing prices of gold, customers can avail the pre-booking facility. The scheme is under way at all the showrooms of the Karan Kothari Jewellers. Karan Kothari Jewellers has introduced the exclusive scheme for the customers so that they can take optimum benefit for the marriages of their children and celebrate the festival in a grand way.
Under the scheme, customers can take upto 50 per cent discount on the making charges. On Kundan and diamond, customers can avail 100 per cent discount on the making charges. Apart from this, there is advance booking facility. Under the facility, customers can pre-book the jewellery before October 20 and take the delivery on October 30.
There are thousands of varieties of jewellery with modern design. Pradip Kothari, Director of Karan Kothari Jewellers said, the prices of gold has nearly touched Rs 40,000 and has declined by Rs 3,000. This is one of the important reasons that there is rush in the market. "We always believe that customers should get maximum benefit on their choice of jewellery," he said. Details can be had from 0712-6669200/100.