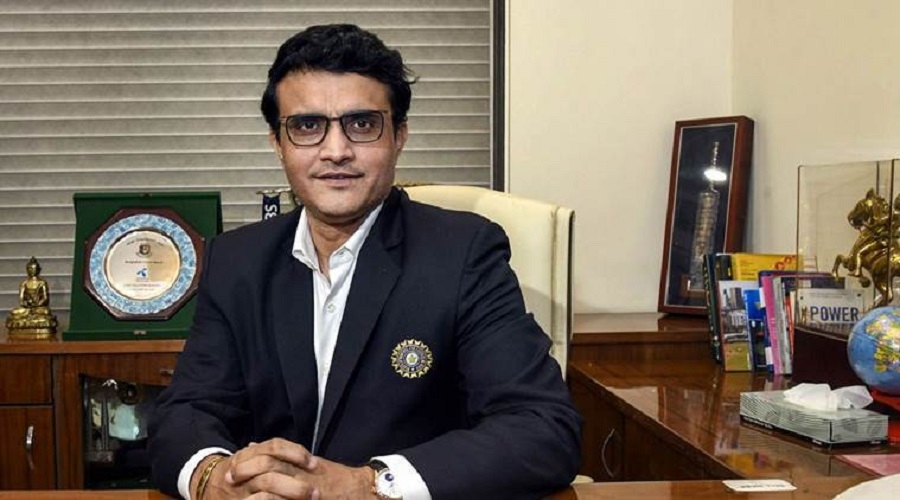 MUMBAI:
Jay Shah is new BCCI Secretary while Mahim Verma of Uttarakhand becomes new Vice-President
FORMER India captain Sourav Ganguly on Wednesday took charge as the BCCI President, easily the most high-profile name to head the world's richest cricket board that has been mired in administrative turmoil for the past three years. The 47-year-old Ganguly was officially entrusted with the task of heading Indian cricket for the next nine months at the BCCI's General Body meeting here, ending a controversial 33-month reign of the Supreme Court appointed Committee of Administrators (CoA). Ganguly's appointment as the BCCI's 39th President was finalised last week.
He succeeds C K Khanna, who was the interim head of the Board since 2017. "It's an honour that I have been asked to take this role.It'sa new start for the BCCI," said Ganguly, clad in his India blazer which was given to him during the time he served as India captain. "I find myself in a position where I can make a change and it's a challenge," he added. In the meeting that was also a reunion of sorts for some of the familiar faces associated with the board before theCoA's institution, Union Home Minister Amit Shah's son Jay Shah was made the Secretary.
During his tenure, Ganguly willlook tocoordinatewithold guard such as former President N Srinivasan and ex-Secretary Niranjan Shah,who se children are now part of the BCCI. Mahim Verma of Uttarakh and became the new Vice-President. Former BCCI President and current junior Finance Minster Anurag Thakur's younger brother Arun Dhumal became the Treasurer while Kerala's Jayesh George took the Joint Secretary's position. "It' savery young group. We will have to doalot of hard work to understand what's been going on. There have been no AGMs, no working committees in the last three years,so we have no idea how it has been done. We will take note ofeverything," Ganguly said.
Will run BCCI the way I know, the way I led India: Ganguly
MUMBAI :
CLAD in his captain's navy blue blazer, Sourav Ganguly on Wednesday promised a "corruption-free, same-for-all BCCI", a philosophy that, he said, guided his tenure as India skipper from 2000 to 2005. Elected unopposed to the top position in the world's richest cricket Board, the bespectacled 47-year-old also gave enough indications that he would run the show the way he wants and is unlikely to be influenced.
"I will do it the way I know,I willdoitthe waywhich I feel is best for the BCCI with no compromise on credibility. Corruption-free and same for all BCCI. That's the way I led India andthat's theway I will take this organisation forward," said the man with more than 18,000 international runs under his belt. Hard to miss at his maiden press interaction after taking charge was the Indiablazerthat he was wearing. "I gotitwhenI was captain of India butI did not realise thatit is so loose. But I decidedIwill wearit,"he said asscribes chuckled. He will be at the helm for nine months because the Supreme Court-mandated reforms require a cooling off period after a six-yearrun as an office-bearer.
Ganguly has already been Cricket Association of Bengal Secretary and President.Ganguly couldn'thelp but recall the time he took over as team captain. The sport's integrity was in tatters that year after the 2000 match-fixings can dal and Ganguly was handed the responsibility of resurrecting it. "Coincidentally, fortunately or unfortunately, there was a similar situation when I took over as captain and captained India for six years,"Ganguly said referring to,what a re widely considered, the dark days of Indian cricket.