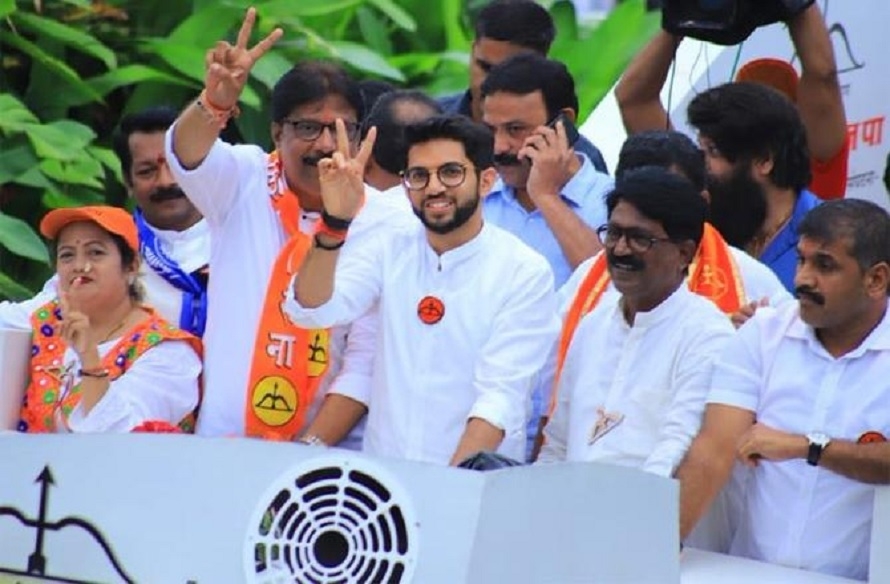 MUMBAI:
SHIV Sena leader Aaditya Thackeray, who made history by becoming the first member of his family to take poll plunge, has marked his arrival in Maharashtra politics with a bang and is likely to play a key role in the next State Government and help expand his party. The 29-year-old next-gen Thackeray, whom his party wants to be the Deputy Chief Minister in the BJP-SenaallianceGovernment,wonwitha thumping majority from Mumbai's Worli constituency.
The Yuva Sena leader is now likely to make his party, which was rooted in the 'sons of the soil' agenda and later embraced the Hindutva ideology, more inclusive and broad-based. Inrun up to thepolls, he conducted several road shows, foot marches and raised issues like cutting of trees in Aarey Colony and Mumbai's nightlife and said he wants to make the constituency a "model of development".
He also reached out to nonMarathi voters in the constituency to romp home a bigwin.A pass out of the Bombay ScottishSchool insubur ban Mahim,Aaditya is a graduate in English Literature from St Xavier's College and has a law degree from KCCollege. He has always managed to keep himself abreast of civic issues and concerns of youth in the state.
The Maharashtra Government's decision to ban plastic is partly credited to his campaign against the widespread use of the material. In a bid to attract young followers, he also proposed the revival of Mumbai's nightlife by allowing malls and restaurants to be open all night. The Shiv Sena-ruled Brihan mumbai Municipal Corporation has approved the proposal, which is now pending with the Chief Ministerfor clearance. The young politician also sports a creative side like his grandfather, father and uncle. His grandfather, the late Balasaheb Thackeray, who founded the Shiv Sena in 1966, was a cartoonist, an art shared by his estranged uncle Raj Thackeray, the chief of Maharashtra Navnirman Sena (MNS).