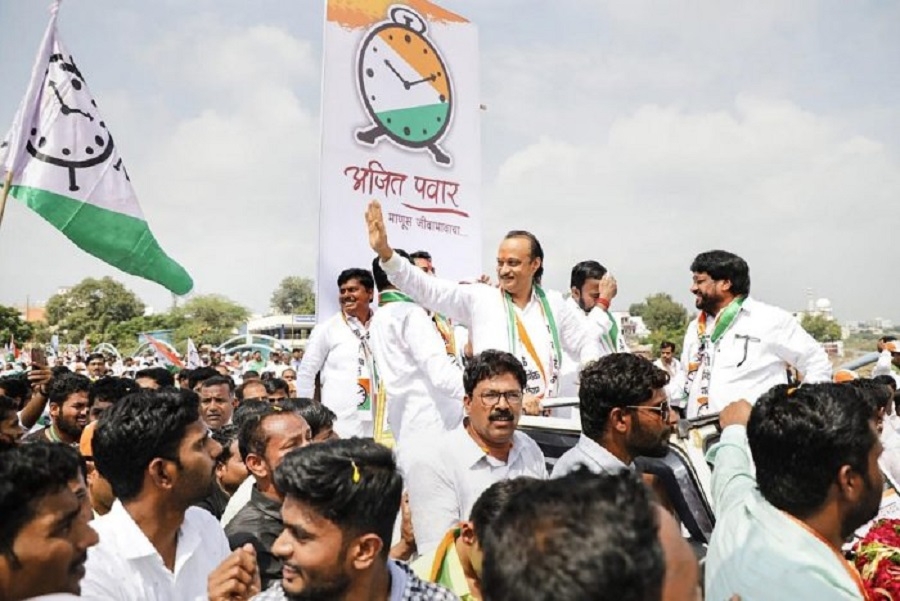 MUMBAI :
FORMER Maharashtra deputy Chief Ministerand NCP leader Ajit Pawar on Thursday won from the Baramati Assembly constituency by defeating his nearest rival byover 1.65 lakhvotes - thehighest victory margin recorded by a candidate in this election. On the other hand, Shiv Sena candidate Dilip Bhausaheb Lande won from the Chandivali constituency in north Mumbai by just 409 votes - the lowest victory margin posted by a nominee in the elections held on October 21. Ajit Pawar won the seat in Pune district for a sixth consecutive term.
According to the Election Commission (EC) data, Ajit Pawar defeated the BJP's Gopichand Padalkar by a margin of 1,65,265 votes. Ajit Pawar, nephew of NCP President Sharad Pawar, polled 1,95,641 votes, while his nearest rival, Padalkar,bagged just30,376 votes. The 60-year-old NCP leader was followed by Vishwajit Kadam, who is the State Congress Working President,in terms of victory gap. Kadam defeated his nearest Shiv Sena rival SanjayVibhute by a margin of1,62,521votes in Palus Kadegaon in Sangli district of western Maharashtra.
The third spot was occupied by Dhiraj Deshmukh of the Congress inLaturRural.A debutant,Dhiraj Deshmukh defeated his Shiv Sena rival Sachin Ramraje Deshmukh by 1,21,482 votes. Atleastfive candidates won by margins of less than 1,000 votes, the Election Commission's data showed. In Chandivali,the Sena'sLande defeated Naseem Khan of the Congress by 409 votes. In Arjuni-Morgaon constituency, Nationalist Congress Party (NCP) candidate Manohar Gowardhan Chandrikapure defeated former cabinet minister Rajkumar Badole by a margin of 719 votes.