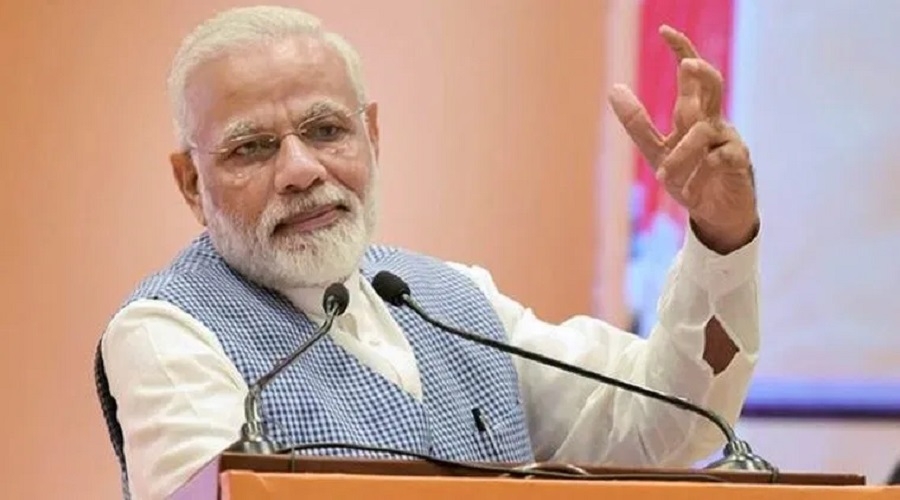 THAT the Government will work harder to make the healthcare scheme more foolproof so that the whole country gets covered appropriately under its benefits, is a very assuring statement by Prime Minister Mr. Narendra Modi at a ceremony marking completion of one year of the scheme of which he also made a proud assertion in his recent address at the United Nations General Assembly (UNGA). In tune with that assertion, the Government now wishes to make the scheme better, more accessible to all needy and deserving Indians. By any standard, this is good news.
The Prime Minister told the whole world from the high UN perch how various welfare schemes that India was implementing could prove to be path-breaking for other countries since they embody not just a great spiritual idea but also a good operational methodology. That was a statement of confidence in the good work done and courage to promote the same to the world with faith that it can help all the countries in launching and sprucing up various welfare activities quite in tune with the ideals of the United Nations -- to create a world in which harmony and peace were two critical criteria as well as common goals. 'Ayushman Bharat' is not just any welfare scheme.
It aims at encompassing every Indian whose need it is to get appropriate financial assistance for solving his or her critical health issues. Not only does this involve a lot of money for nationwide coverage, but also an elaborate healthcare facility spread all over the country. Thus, the more important than money is a successful management of details of the Government-run primary, secondary and tertiary healthcare facilities such as Primary Health Centres, District Hospitals, and then mega Hospitals attached with medical colleges in bigger centres. The need, thus, is to ensure that all this network must be spruced up for urgent handling of challenge of public health management.
It is unfortunate that despite the best of medical talent available in Government facilities, despite the best of official intentions, the healthcare network in India is not as efficient as it is expected to be, thanks to corruption, inefficiency, and lack of will at all levels of implementation to extend the best possible help to the needy people. If 'Ayushman Bharat' is to be made more foolproof, the Government will have to put in focused hard work to see that the current network is genuinely responsive and fully responsible for its own action. If this is achieved, then the terms of reference of 'Ayushman Bharat' will be realised. There is yet another angle that the nation can only ill-afford to miss. It pertains to the services offered by hospitals in private sector -- massive and expensive, to say the least.
It is widely believed that the private sector healthcare in India is better than that in the Government sector. In fact, this does not have much evidence in support. Yet, aggressive propaganda in favour of private hospitals and against the so-called inefficiency of Government-run facilities has created an erroneous impression of better service in private hospitals. It is a nationwide experience that when they fail to deliver, private hospitals send the patients to Government-run facilities so as to escape the blot of failure, and to pass the buck on the sly to Government hospitals.
This brings us to a critical issue of a finer and better nationwide collaboration between the Government and private hospitals so that patients in all layers of the economic pyramid get appropriate help in the best possible and affordable price. One of the critical points in 'Ayushman Bharat' is the help of certain amount of money to poor people for treatment. Even as we welcome this provision, we realise that it will be more effective if the quality of medical facility is top-class. Hence our insistence on better management of hospitals as sovereign promise.