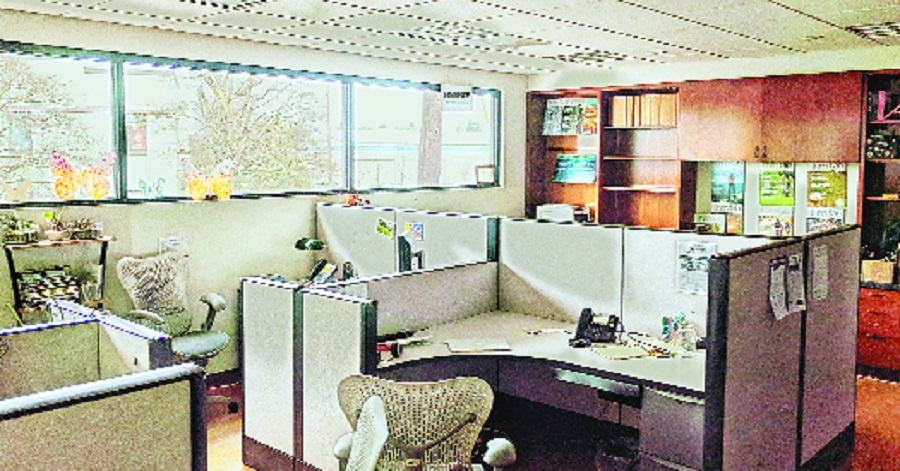 Business Bureau :
Gross leasing of office space rose 9 per cent to 13.9 million sq ft in July-September this year across seven cities on higher demand from corporates and co-working operators, according to property consultant Colliers. These seven cities are Delhi-NCR, Mumbai, Kolkata, Chennai, Bengaluru, Hyderabad and Pune. The gross leasing activity stood at 40.1 million sq feet during January-September 2019, registering a 9 per cent increase from the corresponding period last year.
A robust business support ecosystem continues to attract occupiers to expand their operations, despite the recent slowdown in the Indian economic growth. In Q3 2019 alone, gross absorption rose 9 per cent to 13.9 million sq feet, from third quarter 2018, said Ritesh Sachdev, Head-Occupier Services, India and Managing Director, South India at Colliers International. The consultant estimates gross absorption in 2019 to exceed 7-10 per cent than last year. IT-BPM (Business Process Management) and technology companies' leasing accounted for 36 per cent of the total leasing, again suggesting that the demand is becoming more broad-based.
Flexible workspace accounted for 18 per cent of the total gross leasing during January-September 2019, said Megha Maan, Senior Associate Director, Research at Colliers International India. Bengaluru maintained the top position in office space leasing with a share of 30 per cent in gross leasing during January-September 2019.
The city recorded a gross absorption of 12.1 million sq feet during January September 2019, a 7 per cent increase from same period last year as occupiers continue to ramp-up. Hyderabad overtook Delhi-NCR to emerge at the second position, in terms of demand with a share of 19 per cent in gross absorption. During January-September 2019, gross absorption rose 84 per cent year-on-year to 7.5 million sq feet. Delhi-NCR, which accounted for the third-highest demand, witnessed a 6 per cent decline in gross absorption to 7.4 million sq feet.