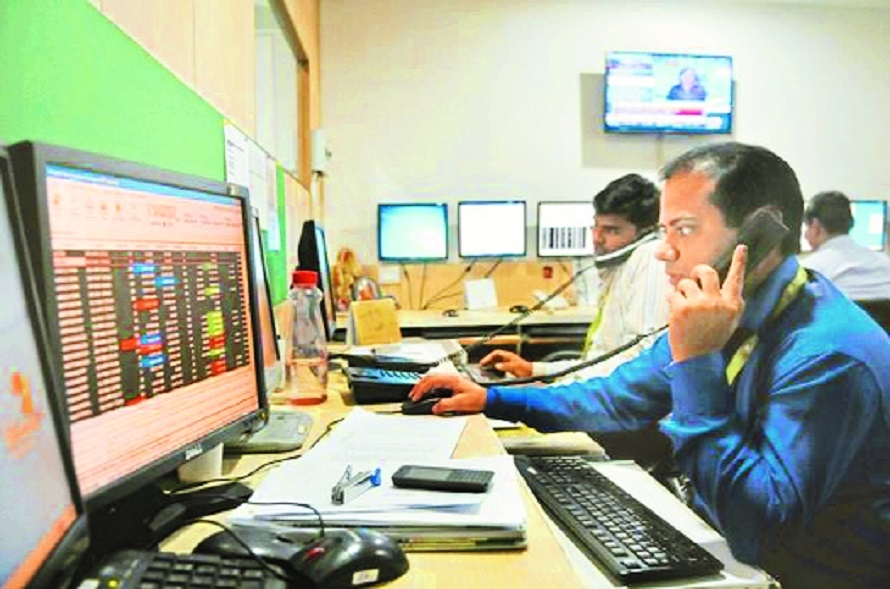 Business Bureau :
The Government has recently announced a string of measures to infuse confidence in the minds of investors and revive the economy. CA Julfesh Shah said that the stimulus package has had a positive impact in the stock market and investors are expecting corporate results to improve in the second half of the year. With these expectations, investors are accumulating shares of fundamentally sound companies. Investors should invest in shares with a medium to long term perspective of atleast three years to reap rich benefits. Before investing investors should be cautious and buy in small quantities. If the demand in the market picks up by Diwali, the BSE may see a rise of 800 to 1,000 points, he said.
Anuj Badjate, Director of Badjate Stock & Shares Pvt Ltd said that the Government's tax cuts has not been able to stimulate the demand of goods and services in the economy. For this to happen, the Government has to address the issue of rural and urban employment to fix the economy. It needs to put money in the hands of the common man. Corporate tax has been lowered which would benefit only 300 to 400 companies that is not enough to drive growth.
Government spending needs to increase in a big way. Earlier, the Government would spend 0.6 per cent to 0.8 per cent of the GDP in rural economy, but this has been reduced to 0.2 per cent. Badjate expects that the Nifty could pull back to 10,200 to 10,300 point levels. He expects the share market to rise as corporate earning start to improve which may take another six months to one year. CA T S Rawal said that the stimulus package may fall short to revive the demand in economy.
The recently announced stimulus package by way of lowering taxes will be fully utilised by existing companies to improve their performance, but the benefits may not be passed down to the consumers. More such reforms will be needed from time to time to revive economy. Outdated labour laws should be done away with. Reforms to improve ease of doing business will have to be brought in to infuse confidence in minds of investors, he added.