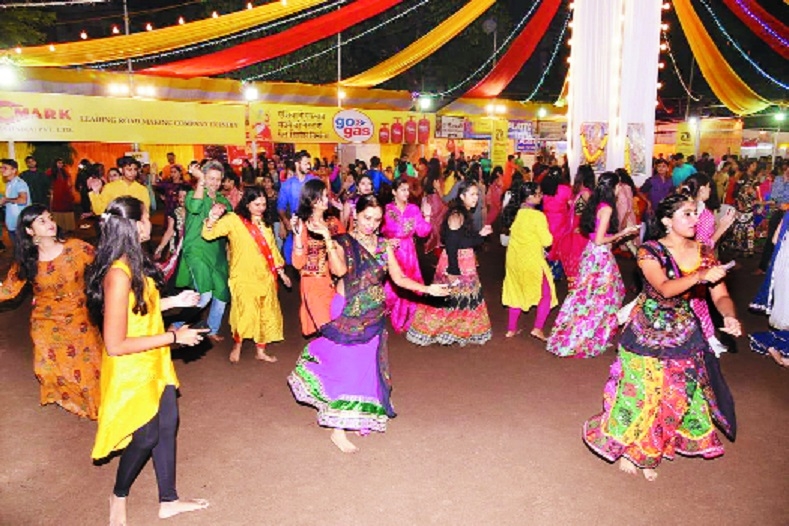 Business Bureau :
Crazy Dandiya being organised here by Ramdaspeth Plot Owners and Residents Association near Dagdi Park near Mor School Ground is getting overwhelming response from the people. Huge crowd is being seen at the venue every day. On Friday, the excitement among the visitors was very high as celebrities like Saveri Verma and Prashant Satose added spice to the celebration. People were seen enjoying every moment of the Dandiya.
The specialty of the Dandiya is that it starts at sharp 8.00 pm and concludes at 10.00 pm. Moreover the family atmosphere at the venue makes the Dandiya more comfortable and homely for the participants. It is attracting Dandiya lovers from all corners of the city. Children, youths, and senior citizens are participating in the event. The venue is being decorated in a traditional way.
Goddess Matarai has been installed in the pendal as per the tradition. Gujarati and Hindi songs being played in the Dandiya are catching everybody's attention. People are celebrating Navratri festival with great fanfare all over the country. Dandiya and Garba are also being organised all over and people are participating in it.