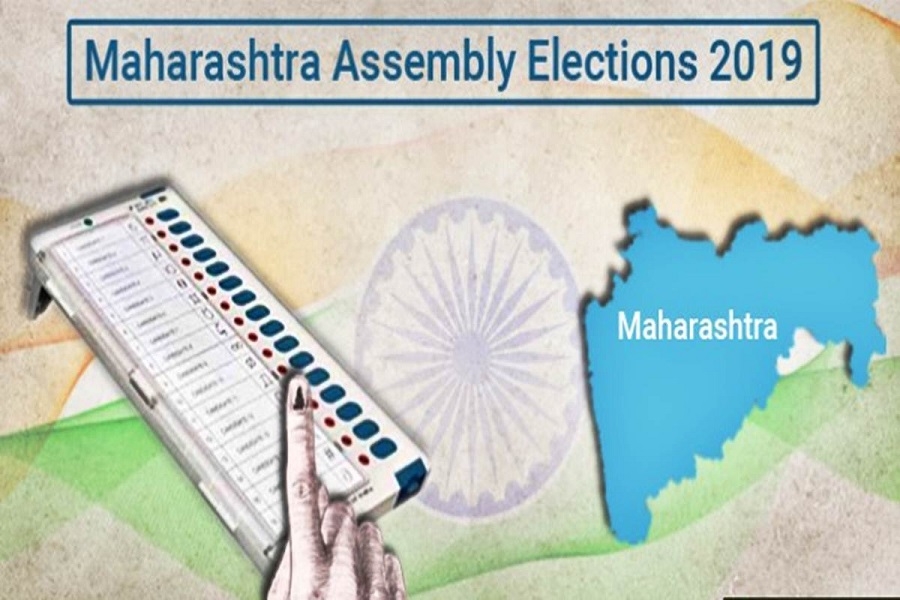 Principal Correspondent :
Nominations of 28 candidates found invalid on scrutinity on last day of withdrawal of papers
After the last date of withdrawal on Monday, 145 remained for State Assembly Elections. Those 32 who withdrew, most of them were the rebels are out of contest. But still some rebels would be contesting the elections as they decided to continue. For 12 constituencies in district, 205 candidates had filed the nomination papers. There were some dummy candidates too. After the scrutiny, the applications of 28 candidates found to be invalid and 178 remained in fray. But on Monday 32 withdrew themselves. In Central Nagpur the Congress rebel candidate Ramesh Punekar has withdrawn. Ex-MLA Yashwant Bajirao, Praful Bokde and Vinod Ingole too are out of fray.
In West Nagpur also three candidates namely Pramod Narad, Yashwant Telang and Virsen Barse withdrawn themselves. In South Nagpur, the rebel candidates of Nationalist Congress Party (NCP) Yogesh Kumbhalkar and Raju Nagulwar (ex-Corporator of NCP) went out of race along with Mangalmurty Sonkusre. The speculation is at rift that Nagulwar may join Bhartiya Janata Party (BJP). East Nagpur also witnessed stalwart candidate of NCP, its lone Corporator Duneshwar Pethe withdrawn himself. Abha Pande, Sunil Ingle of Vanchit Bahujan Aaghadi, Roshan Sahu of Rashtriya January Party also withdrawn their nominations. In North, Manoj Sangole which could have been threat to Dr Nitin Raut of Congress, has withdrawn. His withdrawal made Dr Raut to heave a sigh of relief. In rural Nagpur, in Katol, Anil Nilkanth Deshmukh, the namesake of NCP stalwart candidate Anil Deshmukh, withdrew. BJP leader Nitin Rathi, Khemaji Barapatre and Anuja Sunil Kedar too have decided to go out of race.
In Umred Shiv Sena rebel Devidas Dhargave, Nathu Lokhande, Rajendra Meshram, Vilas Zodape while in Hingna Rajendra Kamble decided not to contest. In Ramtek Congress leader Chandrapal Chauksey too withdrew.
Vanchit candidate lodges complaint Vanchit Bahujan Aaghadi from Nagpur West lodged a complaint against Hema R Badhe, the Returning Officer, with Chief Election Officer. He alleged that Badhe had canceled his application on petty reason. He has filed petition in High Court also and demanded the suspension of Badhe.
South West has more candidates in fray Nagpur South West, the constituency of Chief Minister Devendra Fadnavis has more number of candidates in fray. It has 20. The other constituency and their break-up is Katol (10), Saoner (8), Hingna (12), Umred (11), Nagpur South (17), Nagpur East (8), Ramtek (9).
Rebels in BJP-Shiv Sena still in fray In Ramtek, Adv Ashish Jaiswal who had won the seat thrice decided to contest as an Independent. In Nagpur South Kishor Kumeria the lone Corporator of Shiv Sena and ex-Deputy Mayor is in fray. In 2009, when this seat was given to Shiv Sena and Kumeria contested, the then sitting MLA Mohan Mate too had become rebel. This time Mate is candidate of BJP while Kumeria is contesting as rebel. In South Nagpur Satish Hole, the corporator of BJP and ex-Deputy Mayor is contesting as an Independent.
Wasnik intervenes, Sangole withdraws In Nagpur North, the stalwart Congress leader and Party General Secretary Mukul Wasnik intervened and Manoj Sangole has withdrawn from the race. In Central Nagpur Congress succeeded in asking Ramesh Punekar to withdraw.
Jaiswal defamed my family: Reddy lodges complaint Mallikarjun Reddy, BJP candidate from Ramtek has lodged a complaint against an independent and Shiv Sena rebel candidate Adv Ashish Jaiswal with Election Commission. In his complaint Reddy said, "Jaiswal while addressing a public meeting at Ganga Bhavan Sabhagruh has uttered unparliamentary words for his late father, 90 year old mother, wife. Reddy made it clear, Jaiswal should have commented regarding his work but not a word against his family. "Jaiswal has insulted my family violating the election of code of conduct and constitution. I appeal Election Commission to take cognisance of my complaint. I am submitting the video tape of the speech of Jaiswal. Legal action should be taken against him and criminal offence too must be registered against him."