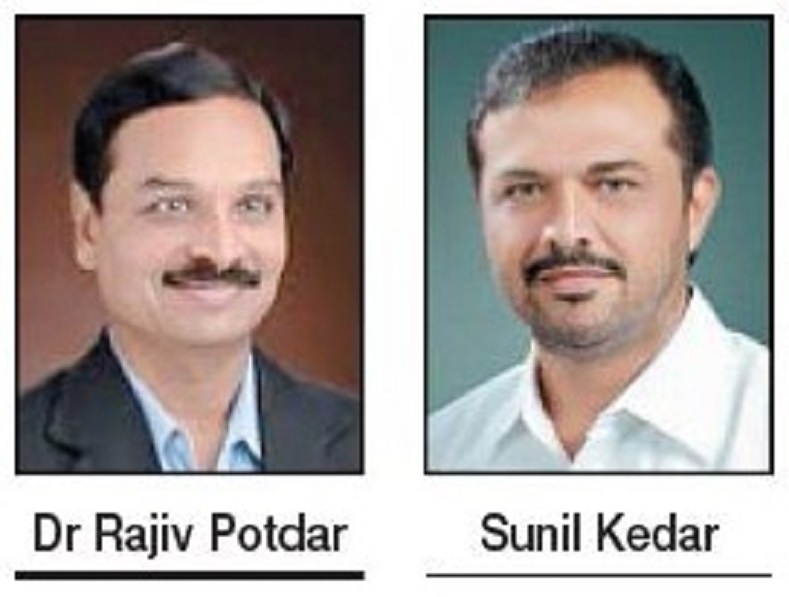 By Vikas Vaidya :
Dr Rajiv Potdar, a hard working President of Bhartiya Janata Party's Nagpur district unit and a candidate from Saoner is likely to break winning streak of sitting MLA Sunil Kedar. Kedar has won this seat four times. Last time he got escaped as BJP's Sonba Musale committed a mistake in affidavit and faced the invalidity. Had Musale could contest, Kedar would have suffered defeat then only. Kedar started his winning journey since 1995 with a break in 1999. After that he won in 2004, 2009 and 2014. In 2014 he registered a hat-trick but had won election fourth time from the same constituency by then.
In this election Kedar will be facing a tough challenge in the form of Dr Rajiv Potdar. Dr Potdar is known as activist and a hard working leader. He has been building all the constituencies in Nagpur rural since long and succeeded in getting victories there. Dr Potdar, basically a medical doctor has never lost touch in all the six constituencies of Nagpur rural including Katol, Kamptee, Ramtek, Saoner, Hingna, Umred. He has been playing the role of leadership since his college days. In 2013 Dr Potdar became President of BJP, Nagpur district unit and raised several issues related to people.
Then Congress-NCP Government was in power and Dr Potdar left no stone unturned while playing the role of good opposition leader. In 2014 he was given the responsibility of election head when Krupal Tumane was made Ramtek Lok Sabha candidate by Shiv Sena. Tumane defeated stalwart candidate of Congress Mukul Wasnik. There is lot of opposition is being expressed by the citizens against Sunil Kedar and Dr Potdar led them in several agitations.
Dr Potdar was instrumental in clinching victory for BJP in 5 Municipal Councils out of 9 in district. In Gram Panchayat also Dr Potdar's leadership became visible as BJP won 135 out of 235 Gram Panchayats. This fight will be interesting as Dr Rajiv Potdar though contesting for the first time he has kept his touch with the constituency since 2013 while Kedar will apply his full force to win for the fifth time. In Nagpur district as of now, only Devendra Fadnavis has won four times. Will Kedar win the election for the fifth time or has to give up his fight against Dr Potdar will be clear on October 24.