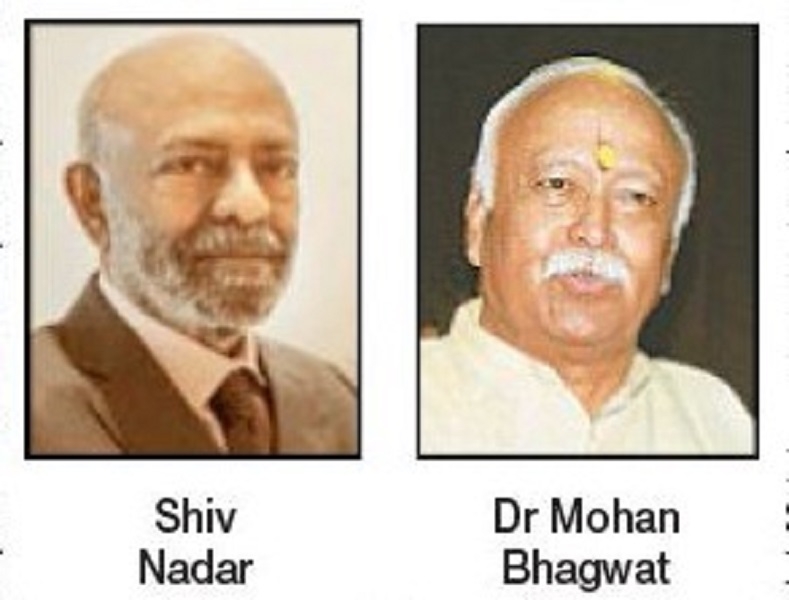 Staff Reporter :
Rashtriya Swayamsevak Sangh (RSS) annual will be held on Tuesday at Reshimbagh ground. Shiv Nadar, Founder, Chairman and Chief Strategy Officer of HCL Technologies, is invited for this year's celebrations. The main event of Vijayadashmi Utsav is address of Sarsanghachalak and all eyes would be on speech of Dr Mohan Bhagwat. Gen. (Retd.) V K Singh, Minister of State for Road Transport and Highways, is going to attend the Vijayadashmi Utsav at Reshimbagh ground.
The main event is at 7.40 am but before that RSS cadre would take out route march before reaching Reshimbagh ground. Swayamsevaks participating in the route march are divided into two groups -- professionals and college students. The group of professionals will start the march from Reshimbag ground and return to the same venue after passing through major thoroughfares while college students also will start and end the march from and at Reshimbag ground, after passing through nearby localities. After the route march RSS cadres will present drills and demonstrations, band, song etc.
Focus as usual would be on speech of Dr Bhagwat as world will sit up and take notice of his comments and try to decipher RSS in their own way. Rajesh Loya, Mahanagar Sanghchalak of RSS, and Shridhar Gadge, Sah-Sanghchalak have appealed the people to attend the programme in large number. Meanwhile in a press release Atul Pingale, Vidarbha in-charge of Vishwa Samvad Kendra (VSK), and Prasad Barve, Vidarbha Joint In-charge, VSK, the live streaming of Dr Bhagwat's speech will be available on www.rss.org. Parking arrangements for vehicles of people attending the programme have been made at Lokanchi Shala, Jamdar High School, and Volleyball Ground.