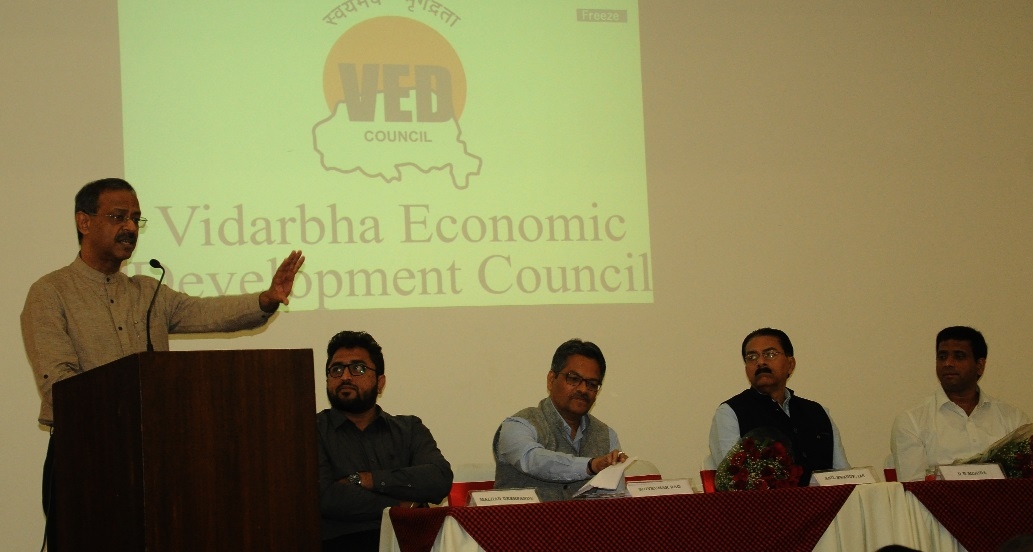 Business Bureau :
Elaborating on how to deal with problems in life, former bureaucrat Anil Swarup on Monday said that one should always find out why things are not moving in a desired manner. "Try to find out the root cause of the issue by way of going to the 'WHY' element of it. Then offer a solution which should be politically acceptable, socially desirable, technologically feasible, financially viable, administratively doable and judicially tenable," he said. Swarup said this while addressing the gathering at the launching ceremony of his book 'Not Just A Civil Servant'.
The event was organised by the Vidarbha Economic Development Council (VED). Rajiv R Mishra, Chairman-cum-Managing Director of Western Coalfields Limited, launched the book in presence of Shiv Kumar Rao, President of VED; Rahul Upganlawar, Secretary General of VED; Malhar Deshpande, VED member, and others. Further, highlighting the significance of transparency in one's life, Swarup said that it prevents the person from landing in trouble. "Transparency in all your endeavours helps you as there is nothing to hide. I have been following this philosophy right from the beginning," he said. Swarup said that one should refrain from hiding his or her mistake. "Technology allows you to be transparent in all your endeavours. We had done it in our departments," said remembering the activities he had done in the education department and Union Coal Ministry during his tenure.
Swarup also said that the one should find what excites the person. "We can make the difference only when we are doing the job that excites us. However, you should find your own kick," said highlighting the implementation of health insurance scheme in the country. Rashtriya Swasthya Bima Yojana (RSBY), the health insurance scheme was his brainchild. Swarup then spoke about the scams happened during UPA regime and its impact on the Government machinery. "Nobody was willing to take decisions and the entire process of decision-making at the bureaucratic level had come to a standstill. It was big national loss," he added. In his opening remarks, Shiv Kumar Rao said, "VED always identifies a problem and tries to work a solution with the help of stakeholders and then approaches the Government for a way forward," he said. Malhar Deshpande conducted the proceedings of the event while Rahul Upganlawar proposed the formal vote of thanks.