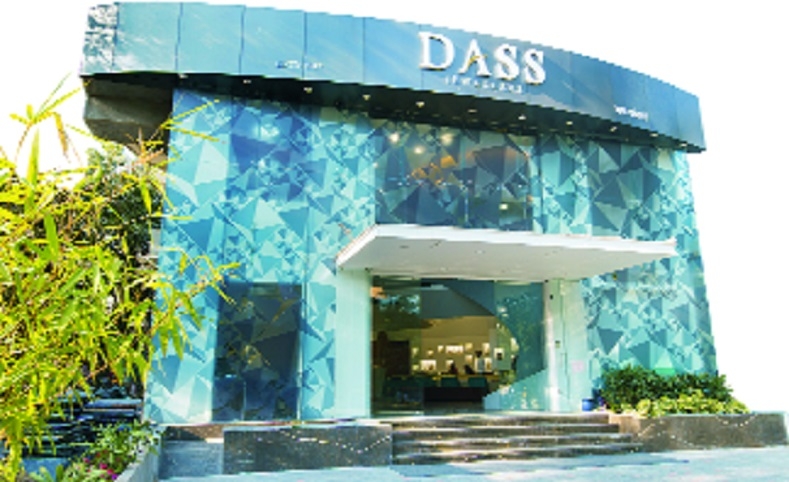 Business Bureau :
Taking into account Akshaya Tritiya and Dussehra, Dass Jewellers Impressa Rise, Shivaji Nagar has introduced wide range of wedding and celebration jewellery. Those who are purchasing jewellery worth Rs 50,000 are getting a gold coin free. The offer is receiving overwhelming response. The offer will continue upto October 9, 2019. There are gold, kundan, polki, antique and tops jewellery in wide range. For men, there is special accessories.
They include diamond studded watch, pen, wallet, cuff links etc., in attractive designs. Dass Jewellers in the span of 72 years, is famous for the quality and designs. Dass Jewellers, Shivaji Nagar showroom has launched unique wedding jewellery. There is also a wide range of diamond jewellery. The showroom is spread over 4,000 square feet. For customers, there is exclusive parking facility. On the ground floor, for gold, special attention has been taken for design. The design of the first floor has been made to suit the diamond jewellery. The diamond jewellery is displayed in such a way that it attracts the attention of the customers who are visiting the showroom.
Dass Jewellers, Impressa Rise has trained staff which gives detail information about the jewellery to the customers. This helps the customers to understand the importance of the jewellery. Sachin Vastani, Director of the showroom has invited general public to take advantage of the luxury. Dass Jewellers, Impressa Rise is situated opposite LAD College, Shivaji Nagar (Phone: 0712-2423614, 2436652).