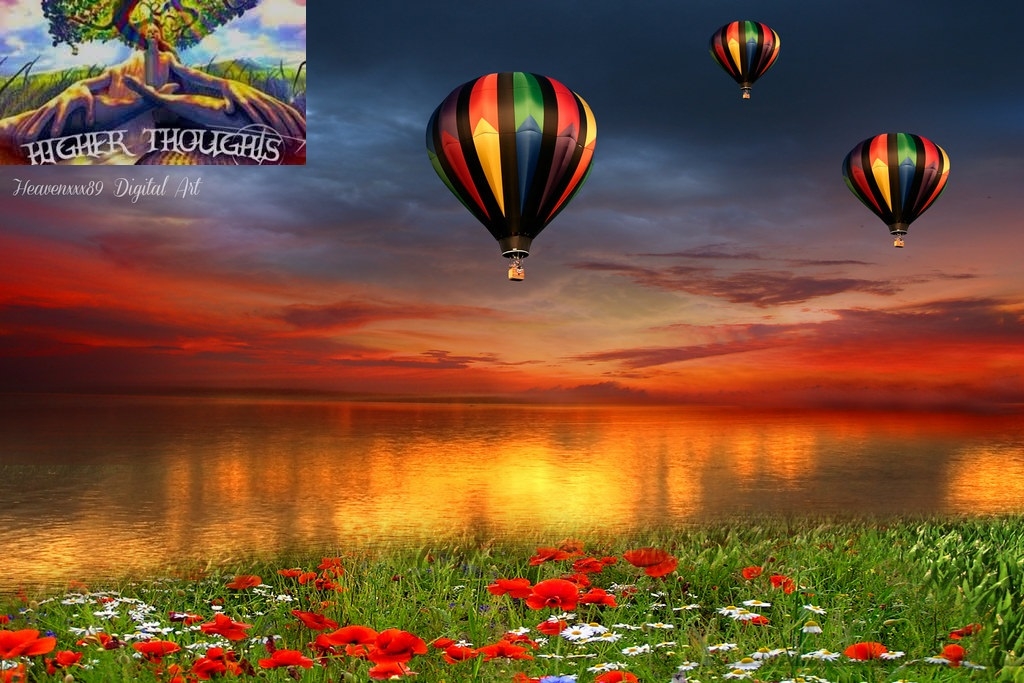 By T G L IYER :
The idea that we become what we think about has been expressed as the law of Dominant thought. This means that there is a power within each of us that propels us in the direction of our current dominant thoughts. There is nothing on Earth you cannot have once you have mentally accepted the fact that you can have it. The Bible says 'If you believe you can achieve'. A positive belief system is the starting point for the achievement of any goal. The results you achieve in life starts with a positive belief system. Your beliefs brought you to where you are now. Your thinking from that point will take you where you will be in the future.Yourresultsin every area of your life reflect your deeply held thoughts about yourself. Yu can change your thoughts to change your results.
Become aware what you say to yourself. Each of us has an internal voice when we talk to ourselves. To make your mind positive, everyday read something positive uplifting your mind. It is also a nice idea to read something before going to sleep. There are many motivational books and articles which can simply lift our mind and thoughts in a positive way. We can always find a wide selection of success books in Psychology in any book-store or library. Also listen to audio programmes. You can listen to them while travelling in a car. What really happens is that messages get fixed in your mind when you hear them over and over. They become part of your personality. If you read something positive repeatedly, it becomes part of your thoughts and the thoughts convert your thinking process.
The lesson is when you change your thinking, you change your life. The law is that you become what you think about. Positive thinking is a process but you will not become a positive thinker overnight. You must first see a thing clearly before you can do it and achieve anything. M S Subbalakshmi, the famous Indian Classical Singer was once asked whether she thought that she would become famous. She replied that she pictured her future when she was very young. She developed it over the years through innovative thinking. To an artist she said originality comes after a long time and once it comes it remains where you are! All habits start slowly and gradually. Before you realise what is happening it becomes a part of your personality.
Take for example, smoking a cigarette or taking the first peg of alcohol. It starts with one and takes you to many. I have seen an Army Colonel who takes only one peg of alcohol. Most of the time he spends in talking or listening and he consumes just one sip and when others have become drunk, he is simply elevated a little. His behaviour does not change as he knows and realises what he is doing. My father used to tell me "While going to bed relive a happy experience and guarantee a good sleep. Some people who can't sleep well carry bad memories and bad experiences and the next day becomes a big problem. If you don't succeed don't quit. Failure is identified not as a weakness but giving up too early. Success becomes when opportunity meets preparation.
You becomes a champion by fighting one more round. When things get tough, you fight one more round and ultimately you will succeed. A champion is caught in an atmosphere of greatness. You have to prime the pump before water begins to flow. Similarly, you have to put in something before you can take it out. Real is not how you are made. It is a thing that happens to you when you are a child and when someone loves you genuinely to become something unique and great. When you become Real it does not happen all at once. It happens gradually whatever happens does not matter at all because you are Real and you can't be ugly except to people who don't understand. Our mission in life is not to change the World. Our genuine mission is to change ourselves.
There are no outside solution but only inside solutions to change oneself for the better! My teacher used to say "Joy is fresh vision. If you are sick for some time and come out of it, you get joy or you exhibit joy not because anything has changed but you have developed a fresh vision. Never affirm to yourself that the World is not alright. Your attitude changes everything. Those who bring sunshine into the lives of others is because they themselves have it. When you are good to others, you are at your best yourself. Never impose any limits in anything you do. You may fail but that does not mean that you will never succeed.You will if you try!"