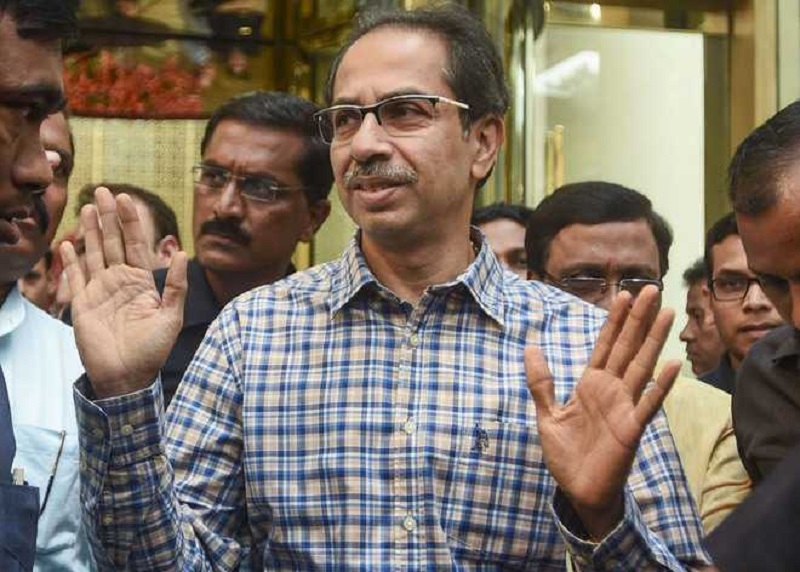 MUMBAI :
SHIV Sena President Uddhav Thackeray met Maharashtra Congress leaders here on Wednesday and said that talks over Government formation in the State were progressing in the "right direction" and a decision will be taken at an appropriate time. Maharashtra Congress chief Balasaheb Thorat, however, dubbed the meet with Thackeray as a "courtesy call", and said the fact that they were meeting was itself a "positive" step. Thackeray held talks with Thorat, former state Chief Minister Ashok Chavan and senior Congress leader Manikrao Thakare at a suburban hotel.
The meeting, which took place a day after President's Rule was imposed in the State, lasted for about an hour. When Thorat was asked if the meeting was positive towards formation of new Government, he said, "Our meeting with Uddhav Thackeray was a courtesy call. The fact that we are meeting is itself a positive development." Manikrao Thakare told PTI that the meeting was held to create an "amicable atmosphere" for further talks. The meeting with Thackeray took place against the backdrop of Tuesday's talks among AICC leaders Ahmed Patel, K C Venugopal, Mallikarjun Kharge and NCP chief Sharad Pawar on the issue of forming a 'common minimum programme' (CMP) for Government formation along with Shiv Sena, Thorat said.
"The Congress and NCP will have to arrive at a mutual understanding and have clarity on specific issues for a common agenda, and then, if necessary, will get in touch with the Shiv Sena again," he said. Sena does not mention plea in SC challenging Governor's refusal to give it more time: THE Shiv Sena on Wednesday did not mention in the Supreme Court its plea challenging the Governor's decision not to grant it three days' time to get the letter of support to form the Government in Maharashtra.
Ahead of the apex court judges commencing the hearing in the courtroom, the lawyers representing Shiv Sena told PTI that the party has preferred not to mention the petition as there was change in the political situation in the State after the imposition of the President's Rule. Advocate Sunil Fernandes, who had filed the petition on behalf of the Shiv Sena, said on Tuesday that the Supreme Court had asked them to mention the writ petition at 10:30 AM on Wednesday.