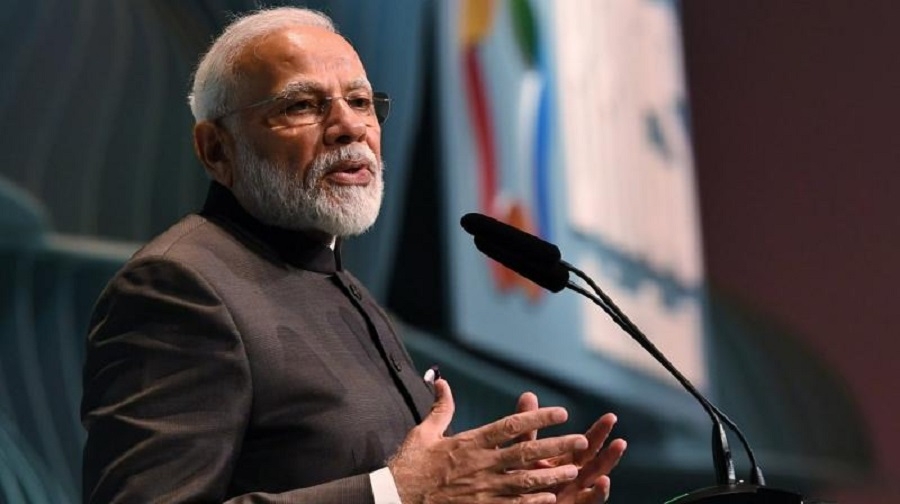 BRASALIA :
INDIA is the world's "most open and investment friendly" economy, Prime Minister Narendra Modi said here on Thursday as he urged the BRICS business leaders to invest in the country and take advantage of its "limitless" possibilities and "countless" opportunities. The five countries' grouping has led to economic development despite the global slowdown, Prime Minister Modi said in his address to the BRICS Business Forum. "India is the most open and investment friendly economy in the world due to political stability, predictable policy and business friendly reforms. By 2024, we want to make India a five trillion dollar economy. The infrastructure alone requires USD 1.5 trillion investment," he said. Noting that India has "limitless" possibilities and "countless" opportunities, he urged the BRICS business leaders to take advantage of them. "I invite the business of BRICS countries to build and grow their presence in India. "BRICS countries account for 50 per cent of the world's economic growth. Despite the recession in the world, BRICS countries accelerated economic growth, drove millions of people out of poverty and achieved new breakthroughs in technology and innovation.
Now 10 years after the founding of BRICS, this forum is a good platform to consider the direction of our efforts in the future," Modi said. Simplifying intra-BRICS business will increase mutual trade and investment, he said. Modi thanked Brazilian President Jair Bolsonaro for his Government's decision to give Indians visa-free entry in his country. "I thank the President of Brazil for deciding the visa free entry to Indians. We five countries should also consider mutual social security agreement," Modi said. Modi is in Brazil for the 11th BRICS Summit which will focus on building mechanisms for counter-terrorism cooperation and strengthen India's ties with the world's five major economies.
Terrorism caused USD 1 tn loss to world economy, says PM: PRIME Minister Narendra Modi on Thursday raised the issue of terrorism at the 11th BRICS Summit here and said that the menace has resulted in the loss of USD 1 trillion to the world economy. Addressing the BRICS Plenary Session at the iconic Itamaraty Palace in the presence of the Presidents of Brazil, China, Russia and South Africa, PM Modi said that terrorism is the biggest threat to development, peace and prosperity. "According to some estimates, the economic growth of developing nations has decreased by 1.5 per cent due to terrorism," he said, adding that the scourge has caused USD 1 trillion loss to the world economy.