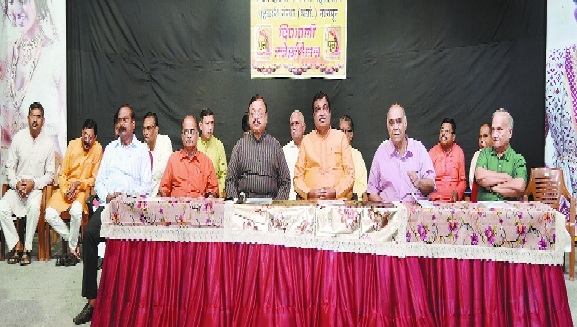 Purti Super Bazar, a unit of Central India Central Multipurpose Co-operative Society Limited, recently celebrated 'Diwali Snehamilan' function. The event was held at Scientific Hall at Aath Rashta Chowk here in the city. Union Minister for Road Transport, Highways and MSME and founder of the society and chief parton of Agrovision Nitin Gadkari was among the prominent persons present on the occasion.
At the outset, Ravindra Boratkar, President of the society, welcomed Gadkari. Boratkar gave the introductory remarks wherein he spoke about the society. Apart from this, the society gave bonus to its staff members. Addressing the gathering, Gadkari gave Diwali wishes to the office-bearers of the society and staff members.
He also motivated the staff members. The event also witnessed felicitation of Dhananjay Bapat for being elected as the Director of the Blaied Refill Association. Secretary of the society - Rajeev Hadap, Treasurer - Deepak Satprushi, Vice President Devdutta Marthe, Joint Secretary - Sandeep Jadhav, Director Ram Munje, Krushna Barote, Rajendra Lokhande and others were also present. Director of the society Gauri Chandrayan proposed the formal vote of thanks.