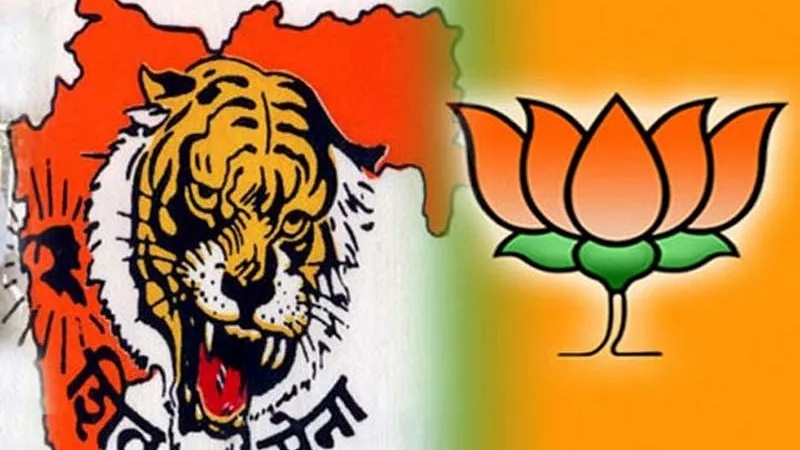 BJP leader Sudhir Mungantiwar said Maharashtra may head for President's Rule if the new Government in the State is not in place by November 7.
THE political picture in Maharashtra continues to be hazy even one week after the results, with Shiv Sena indulging in brinkmanship of extreme order trying to forge alliances with traditional foes Congress, and Nationalist Congress Party (NCP). Even as Congress and NCP denied any willingness to forge an alliance with Shiv Sena, Bharatiya Janata Party (BJP) leader Sudhir Mungantiwar hinted at a possible President's Rule if political solution did not emerge by November 7.
Maharashtra may head for President's Rule if the new Government in the State is not in place by November 7, Finance Minister and BJP leader Sudhir Mungantiwar said on Friday. His comments came even as there appeared no headway in Government formation eight days after results of the October 21 Assembly elections.
The tenure of the existing Legislative Assembly ends on November 8. He told a TV channel that the delay in talks between BJP and Sena was due to the Diwali festival, adding parleys will start in a day or two. "People of Maharashtra have given mandate not to any party but to the Mahayuti (alliance comprising BJP, Shiv Sena and other parties)," he said. "Out alliance is stronger than Fevicol or Ambuja Cement," he said. Mungantiwar expressed confidence that new Government formation will take place soon.
A day after he met Nationalist Congress Party (NCP) chief Sharad Pawar, Shiv Sena leader Sanjay Raut on Friday said that Maharashtra will have a Chief Minister from his party. "If Uddhav Thackeray has said the CM will be from the party, take it in writing, it will be from the Sena," asserted Raut.
Insisting that "no political meaning should be drawn" of his meeting with Pawar, the Rajya Sabha MP added that the Sena has the ability to arrange numbers to form Government on its own, but it has not given any 'ultimatum' to the BJP.
Reacting to the reports of Maharashtra Congress leaders meeting Sonia Gandhi to discuss about lending support to Shiv Sena, Raut said, "I don't agree with that. There is this particular thinking, agenda, the ideology of every party. The kind of politics that Congress has been doing, they too will not want BJP to be in power." When questioned about BJP's offer of giving more cabinet berths to Shiv Sena, Raut said, "We are not here for trading."
Meanwhile, NCP leader Ajit Pawar has said that his party and ally Congress will sit in the Opposition even as the ruling BJP and the Shiv Sena remain engaged in tussle over Government formation. He made the remarks after a meeting of key NCP leaders at party president Sharad Pawar's residence late night on Thursday. "The taunting going on between the BJP and the Shiv Sena is completely their concern. I have no reason to make any statement in that regard... "The people have asked the Congress, NCP and allies to sit in the Opposition. We will work accordingly," Ajit Pawar told reporters wearing a smile on his face.
Maharashtra Congress president Balasaheb Thorat and former Maharashtra Chief Ministers Ashok Chavan and Prithviraj Chavan also met Sharad Pawar on Thursday. The trio later flew to Delhi to hold parleys on issue with party President Sonia Gandhi. "A possibility of the Shiv Sena and NCP forming Government with outside support from the Congress is talked about. "But it all depends on what stand the Shiv Sena and the Congress take," sources said. Congress leader Sanjay Nirupam criticised party leaders who are mulling supporting the Shiv Sena in formation of the next Government in Maharashtra, where the ruling BJP allies are engaged in a tug of war over sharing of power.
Nirupam said the ongoing war of words between the BJP and its ally Shiv Sena was nothing but "drama" and the Congress should stay away from it. "Have they lost? How can some Congress leaders think of supporting the Shiv Sena," the former Mumbai Congress president tweeted. He cautioned his party against "flirting" with the Uddhav Thackeray-led party. "It is going to be a futile exercise. Hope the State leaders realise the truth. Instead we must introspect why party lost 2 per cent of votes as compared to 2014 Assembly elections.
Union Minister of State for Human Resource Development Sanjay Shamrao Dhotre on Friday expressed hope that Devendra Fadnavis would again be the Chief Minister of Maharashtra. Dhotre said: "I believe that the Government will be of the BJP in Maharashtra and the Chief Minister will be Devendra Fadnavis because we have already elected him as the leader of the party in the State assembly."
We have mandate to sit in Opposition: Mah Cong chief Thorat
CONGRESS' Maharashtra unit President Balasaheb Thorat on Friday said that the Nationalist Congress Party (NCP) and his party have no strategy of forging an alliance with the Shiv Sena as both the parties have got mandate to sit in Opposition.
Thorat met Congress General Secretary KC Venugopal at the party headquarters here along with senior leaders Manikrao Thackerey and Vijay Wadettiwar.
Speaking to ANI, Thorat said: "This was our first meeting with the high command after the Assembly results were announced. We had a detailed discussion with Venugopal ji on Maharashtra results and Congress' performance. We are analysing the political situation in Maharashtra."