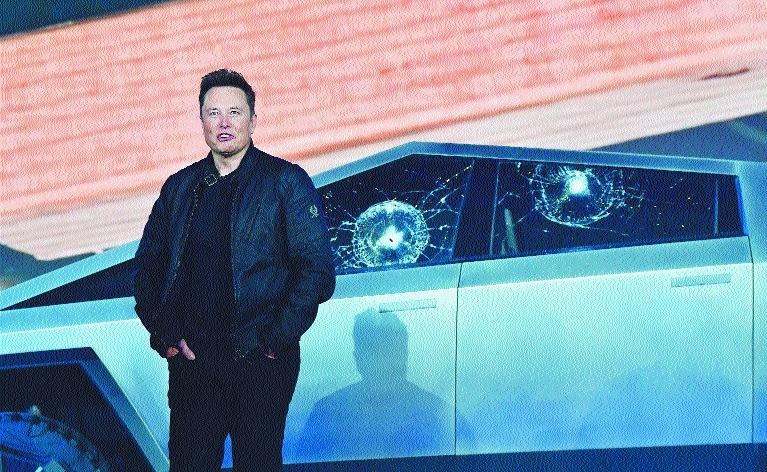 THE big reveal of Tesla's electric pick-up went embarrassingly wrong when the supposedly impact-proof windows smashed, leaving a flustered Elon Musk to flounder through the rest of his presentation in front of a badly damaged vehicle.
The Tesla co-founder unveiled the all-electric battery-powered Tesla Cybertruck in California on Thursday, daring staff to hit the vehicle with sledgehammers and showing a video of it withstanding bullets shot from a 9 mm gun.
But the demonstration of the vehicle's indestructible windows didn't appear to go entirely to plan after one assistant threw a steel ball bearing at the truck -- only to see the armoured glass smash.