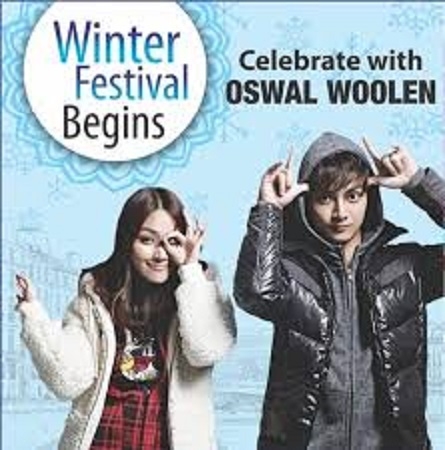 OSWAL Woollen situated below Vishal Furniture and near Moonlight Photo Studio, Sitabuldi is organising its annual sale for the winter season. In the sale it has introduced fresh stock of winterwear garments which is receiving overwhelming response from the customers. Every day people in large numbers are visiting the shop and appreciating the huge collection of woollen garments.
Oswal Woollen is showcasing the latest designs and patterns of woollen garments for the entire family. On display are designer pullovers, jackets, sweaters, sweat shirts, thermal wear, hudi, jersey, track suit, angora sweaters, zip sweaters, Modi jackets, half sweaters, travelling lohi, polo, shodi, soft blankets and other woollen items.
Also, there is stylish cardigans, woollen kurtis, shrugs, punch, plaza, girls woollen caps, home shoes, ankle socks, muffler with cap, coat, half and full sleeve coat, woollen blouse, Kashmiri and party wear shawl, pure woollen shawls and huge range of handgloves. Similarly, Oswal Woollen has separate counter for extra large size sweaters, jackets, cardigans and woollen kurtis. Everything in winter wear with super quality is available at the shop. All types of credit and debit cards are accepted. Timing are from 10 am to 9.30 pm.