Centre asks security forces to engage with CBI, Customs and IB to root out entire nexus
NEW DELHI
TO stop cross border smuggling in India, the Centre has directed the forces guarding the frontiers to take "ruthless action" against the smuggling syndicates and engage Central Bureau of Investigation, Customs and Intelligence Bureau to root out the entire nexus, sources said on Wednesday.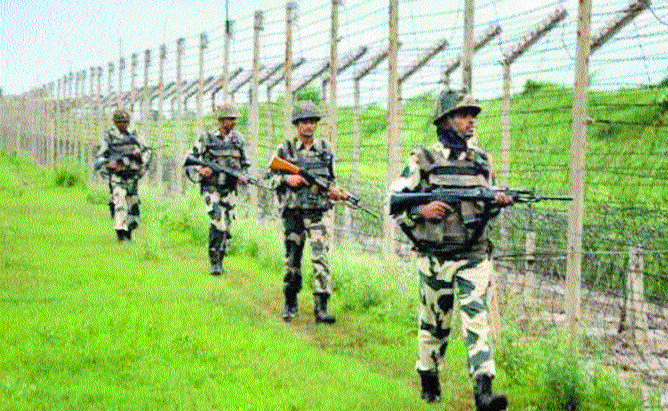 Further, to find gaps from where smugglers enter into India, the Ministry of Home Affairs has directed the border guarding forces to undertake a comprehensive mapping of land border and setting up anti-smuggling teams to catch the miscreants.
The Ministry has directed the Intelligence Bureau to identify the border guarding forces officials involved in smuggling thus compromising border security.
A letter to the Central Armed Police Forces, earlier this month, states: "The Central Armed Police Forces has been directed to liaise and coordinate closely with local police and Intelligence Bureau and find out the gaps in the border, in order to plug loopholes."
It further directs the forces to carry out a "comprehensive mapping of the border". While carrying out the exercise, the ministry has told the forces to "present the status of the fencing - to be undertaken by foot/ motorcycle patrolling - and to prepare a report listing out problems areas, gaps, issues and possible solutions".
The Ministry has asked the investigative agencies to carry out crack down on smuggling syndicates. It also directed to effectively use "Central Bureau of Investigation and Customs to check on smuggling". "Ruthless action to be taken against smuggling," the Ministry directed the forces. The Director Generals of the forces have been told to set up a reporting mechanism so that there is direct communication between the personnel guarding the border and them.
It has been found that cross border smuggled goods are generally arms, ammunition, drugs, wild life products, narcotics, FICN, Indian currency, other currency, prohibited items, forest product, cattle, gold, silver, antique idols, eatable, electronics, explosive, medicine, garments etc.