WESTERN Coalfields Limited (WCL) won the 50th All India Mine Rescue Competition bagging 11 prizes including overall 1st prize recently at Mahanadi Coalfields Limited.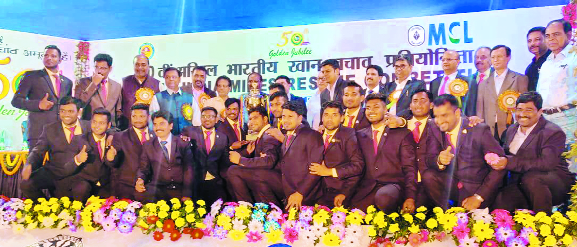 Rajiv R Mishra, Chairman-cum-Managing Director of Western Coalfields Limited congratulated the entire delegation for their splendid performance.
Another matter of pride, MOIL Limited Team trained by WCL also stood first in Metal Mine category in 'Rescue and Recovery', informs a press release issued here. WCL is one of the eight subsidiary companies of Coal India Limited (CIL) which is under administrative control of Ministry of Coal. It has mining operation spread over the states of Maharashtra (in Nagpur, Chandrapur & Yeotmal Districts) and Madhya Pradesh (in Betul and Chhindawara Districts).