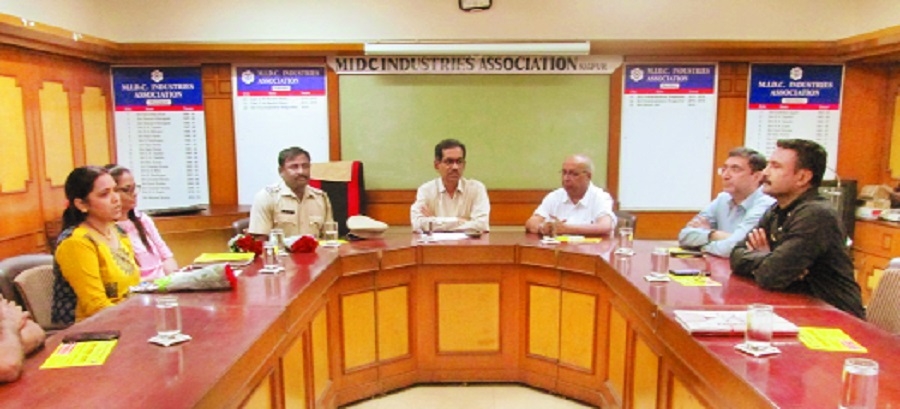 Business Bureau :
MIA in association with the authorities from the Anti Corruption Bureau (ACB) organised a programme at MIA House to observe Vigilance Awareness Week. The main objective of the programme was to eradicate the corruption from the society and the effect of the corruption on public life. Bhawna Dhumale, PI and Monali Chaudhari, PI from ACB gave presentation on the subject. MIA President C G Shegaonkar and Immediate Past President Capt C M Randhir (Retd) welcomed the guests. Bhawna Dhumale enlightened the members about the methodology of anti-corruption activities of the Department.
"The Anti Corruption Bureau is primarily responsible for the detection, investigation and prosecution of cases of corruption among public servants and facilitating Government departments to provide an honest, transparent and clean administration." The Anti Corruption Bureau has rights to take legal action against socal worker, local representatives, Gram Panchayat members, State Government employees etc. Political corruption is the use of powers by Government officials or their network contacts for illegitimate private gain, bribery, extortion, cronyism, favoritism, patronage, influence, and cheating. "If an authentic complaint is registered against them, a FIR can be lodged and severe action is taken," she said. She also clarified the role of CBI.
The broad function of the CBI is to investigate cases of corruption and fraud committed by public servants of all Central Government, Departments, Central Public Sector Undertakings and Central Financial Institutions. Pradeep Rayannawar, Senior PI MIDC was present on the occasion to hear the grievences of industries in MIDC, Hingna. Pravin Palkar, Joint Secretary of MIA focused on the issues faced by factory owners in MIDC area, mainly the illegal scrap dealers who are involved in theft of material from factories,.illegal sale of liquor etc.
Pradeep Rayannawar said, "Police Department is alert on the issues and always take action against such unruly scrap dealers." He urged the members to register a complaint against any nuisance created by disruptive people and assured to take immediate action against them. Senior PI MIDC was applauded by members present on immediate detection of recent theft in one of the factories in MIDC. Vote of thanks was proposed by Dr Ravindra Gandhi, executive member of MIA. He appreciated the information shared by the guests.