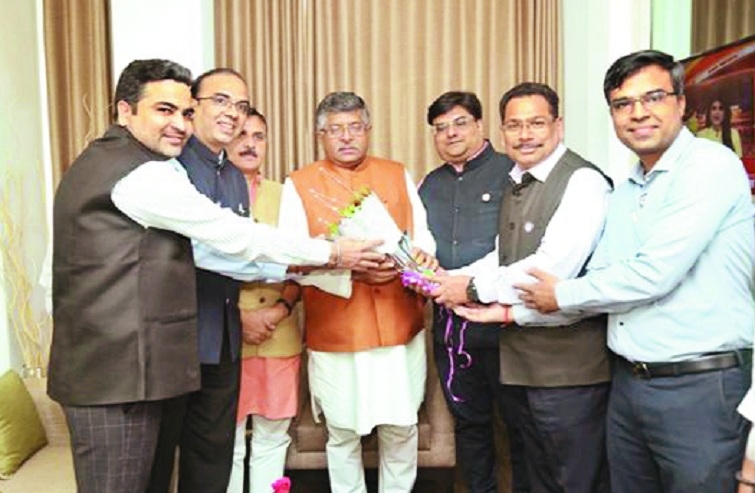 CA Harish Rangwani, CA Kirit Kalyani, Ravi Shankar Prasad, CA Julfesh Shah, CA Suren Duragkar and CA Saket Bagdia.

Business Bureau :
A delegation of ICAI Nagpur led by Chairman CA Suren Duragkar and CA Julfesh Shah, Member of Committee on Management Accounting ICAI, New Delhi felicitated Ravi Shankar Prasad, Union Cabinet Minister, Law and Justice, Communications and Electronics and Information Technology during his recent visit to the city.
The delegation apprised him about the various activities undertaken by the branch to serve the members and society at large. Ravi Shankar Prasad congratulated the ICAI, Nagpur Branch for carrying out multi-farious activities for the development of the profession and serve the stakeholders to emerge as a major contributor in the nation building. BJP leaders MLC Girish Vyas and CA Kirit Kalyani, CA Saket Bagdia and CA Harish Rangwani were prominently present on the occasion.