Seminar on 'Careers after Std 12th' at T.I.M.E. today
T.I.M.E. is the only national player in the city which has a dedicated center for under graduate courses.It provides customised service. Seminar on "Careers after 12th" for IPM (IIM Indore) / BBA / BCA, NEET / CLAT / MH CET LAW (LAW Entrance), Hotel Management, Mass Media & Liberal Arts Entrances will be held at T.I.M.E. Centre, Near Shraddhanandpeth Square, Opp Tanishq, Plot No.209, Near Water Tank, Laxminagar on November 30 at 6.30pm. At the Annual Conference of all T.I.M.E centres across the country, T.I.M.E Nagpur offering UG (Under Graduate) courses like CLAT / IPM / BBA / BCA / Hotel Management / Mass Communication / Liberal Arts / Social Science / MH Law CET Entrances), was adjudged the best centre in the country. It was awarded for service excellence, highest student enrollment to final college conversion ratio and unparalleled student satisfaction across 254 T.I.M.E centres in 118 cities in the country.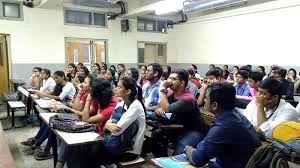 IPM by IIM Indore is a five - year programme resulting in an MBA for students after 12th.This year 12 T.I.M.E Nagpur students got a call from IIM Indore for IPM which is the highest for the city till date. 21 students have
got calls from Symbiosis College in Pune / Nagpur.
Small batch sizes, regular tests, Feedback and aanalysis, progress reports and continuous monitoring ensure steady improvement in a student's performance. Assistance in form filling is provided for all institutes and hostel facility available. For registration call on mob. no. 9168006545 / 9421852555.