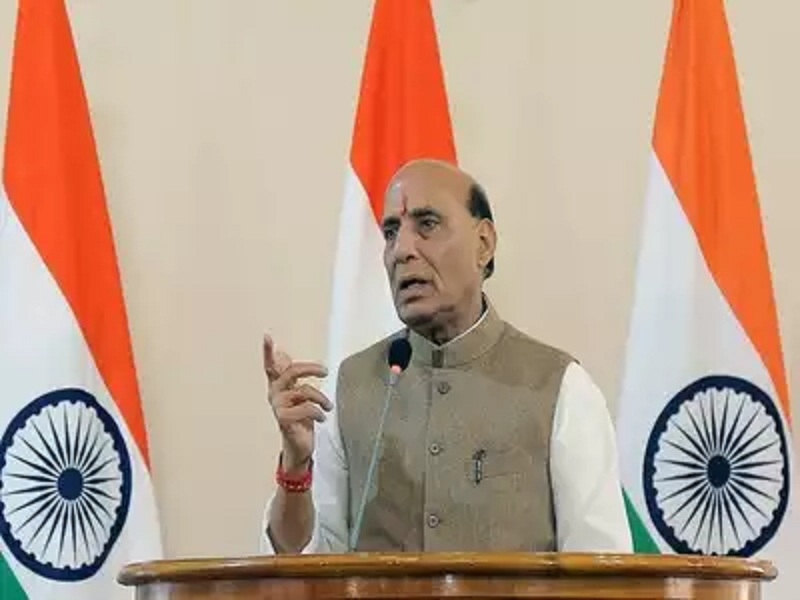 TASHKENT :
INDIA and Uzbekistan have inked three MoUs pertaining to military medicine and military education during Defence Minister Rajnath Singh's three-day visit to Tashkent, officials said here on Sunday. As had been reported by IANS earlier, the MoUs between the two countries had been on the anvil and were inked following a bilateral meeting that Singh held with his Uzbekistan counterpart Major General Bakhodir Nizamovich Kurbanov. "India and Uzbekistan inked an MoU on cooperation in the field of military medicine between the Armed Forces of the two countries.
Two institution-to-institution MoUs on training and capacity building between institutes of higher military learning of the two countries were also signed," a senior Defence Ministry official said. Singh's visit to Uzbekistan was the first by any Indian Defence Minister to the Central Asian nation in the past around 15 years. Singh and his Uzbekistan counterpart witnessed the first-ever exchange over a video-link between College of Defence Management in Secunderabad, India and the Armed Forces Academy of Uzbekistan, Tashkent.
The two Defence Ministers also presided over a curtain raiser of the first-ever India-Uzbekistan joint exercise Dustlik 2019 on Sunday. The exercise, which will focus on counter-terrorism, will be conducted from November 4 to 13 at the Chirchiq Training Area near Tashkent between the Armies of the two countries.