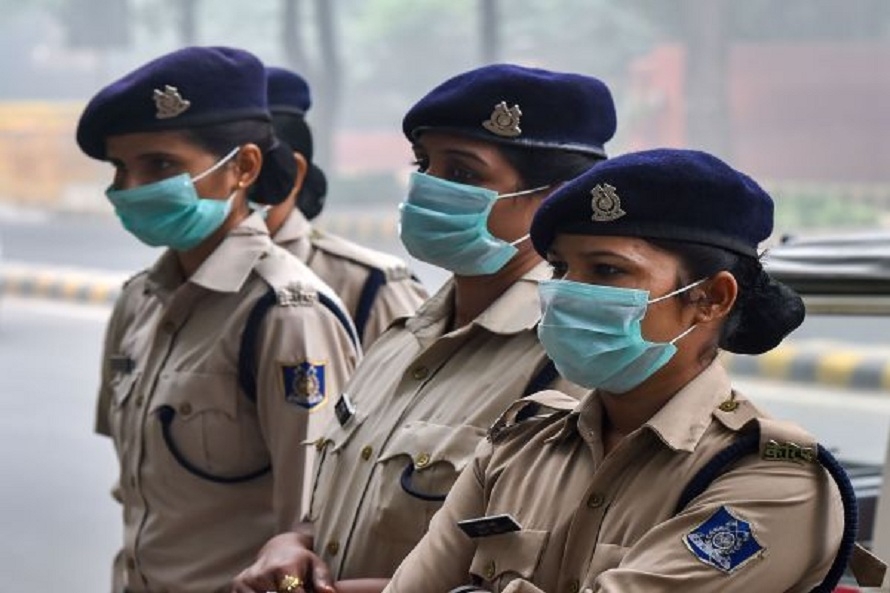 NEW DELHI :
POLLUTION level in Delhi peaked to a three-year high on Sunday notwithstanding claims of heightened checks and curbs by authorities, while the Centre reviewed the situation with the Governments of Delhi, Haryana and Punjab and announced that Cabinet Secretary Rajiv Gauba would monitor it on a daily basis. After Delhi, all schools up to Class 12 were also closed in the National Capital Region till Tuesday following spike in pollution level.
The heavy smog caused a major disruption at Delhi airport as 37 flights were diverted and more than 250 departures and 300 arrivals delayed due to poor visibility, officials said. According to the Central Pollution Control Board (CPCB), the national capital's 24-hour average air quality index (AQI) stood at 494 at 4 pm on Sunday, the highest since November 6, 2016 when it was 497. Twenty-one of the 37 air quality monitoring stations recorded AQI between 490 and 500 and air quality sensors at Aya Nagar, Ashok Vihar, Anand Vihar and Aurobindo Marg peaked out at 7 pm. The odd-even scheme road space rationing scheme will kick in from 8 am on Monday, with only even-numbered non-transport vehicles allowed on Delhi roads on the first day of the exercise. In the National Capital Region (NCR), Faridabad with AQI 493, Noida (494), Ghaziabad (499) and Greater Noida (488), Gurugram (479), also breathed extremely polluted air.
37 flights diverted from Delhi airport
NEW DELHI :
POLLUTION caused a major disruption at Delhi airport on Sunday as 37 flights were diverted to other airports due to heavy smog, officials said. Due to low visibility at Delhi Airport, thirty-seven flights were diverted between 9 am and 1 pm to places like Jaipur, Amritsar Lucknow and Mumbai, they said. As of now, the visibility has improved, the airport officials said. While Air India diverted 12 flights since 9 am, Vistara diverted 5 flights after 10 am.