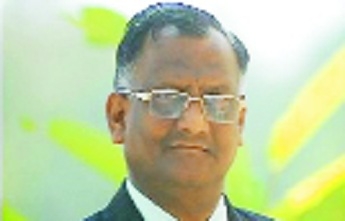 By B C Bhartia :
Now a days, the way in which requirements of tax laws and other commercial laws are changing, all the business transactions are to be routed through banking channel. In other words, banks have become an integral part of doing business. Business is now fully dependent on availability of internet for Wi-Fi and availability of banking system. Prime Minister Narendra Modi wants country's to become 5 trillion dollar economy. This again means that the volume of business has to be increased. There has to be ease of doing business, ease of doing banking with minimum cost. It is seen that banks works more like Govt department. The number of holidays are increasing.
Even, when bank is working, there is no guarantee that the concerned person is present. The structure of bank is so made that it has multiple level of checks and control. The file of borrower, as in most of Government departments, travels from lower level to higher level. At each level, the nature of query is more or less similar. The businessman who is supposed to drive the economy forward is busy giving replies of almost similar nature at each level of checks and controls.
Huge funds and other banking facilities are required to run the business. In case, a borrower is successful in satisfying on all queries, then comes value of collateral securities. Bankers demand more and more collateral securities. In the result it appears that what is sanctioned may appear to be limits in various names but it is loan against property. Banking doesn't mean only deposit of money or transfer of money. There are many other services connected with banks which are required while doing business. When banks are closed or if the concerned person is not there, how do things will work.? Retail trader can do his purchases through digital mode but the retail consumer, as per the existing practice is more dependent on cash purchases. If they purchase on credit card, the seller has to pay charges and if consumer spents through debit card, they have to bear the charges.
We have seen that if Government wants to promote any concept, Government usually give incentive. As we have seen in case of many industrial policies, but here, where Government wants digital utilisation for business transactions, the transacter is required to make payment. It may mean, Government is making policy for the benefit of banks. Is it ok? This needs to be looked into. We have to understand that bank is doing business. It is called commercial bank. However because of Government laws they are enjoying certain privilege. We must understand that banks have to work as per business practices. How can they go on reducing number of working days.
They have to check that they work as business works. If we want our country to progress, every segment of doing business has to contribute. The levels of controls have to become realistic. Banks cannot work in bureaucratic manner. The person sitting in chair has to take call. He just cannot go on passing the buck. For growth of economy the business decisions has to be taken time bound. Business means taking risk. Risk will have to be taken in timely manner. (The author is National President of CAIT).