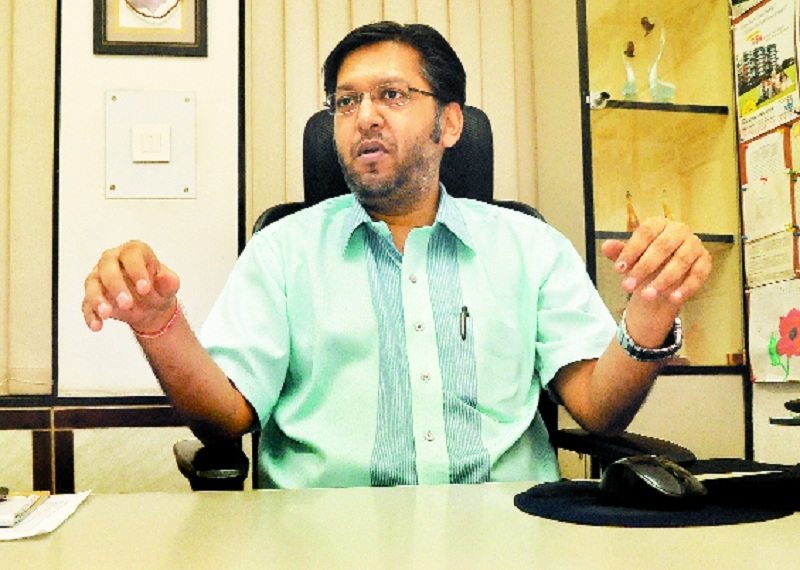 By Praveen Vighre :
ENCOURAGING first time home buyers to go out and buy their dream home, Gaurav Agarwala, Director of Sandeep Dwellers Pvt Ltd (SDPL) said, "The first time home buyers should shun the feeling of recession or psychologic recession as there is no such recession in any sector." He was talking in an exclusive interview with The Hitavada. He said, "This is the best time for end user to buy his dream home, as the benefit of Pradhan Mantri Awas Yojana (PMAY) will expire on March 31, 2020." Explaining the advanatages of PMAY for the Middle Income Group 1 (MIG 1) and Middle Income Group 2 (MIG 2) he said, there is a straight benefit of Rs 2.67 lakh in interest and concession in rates of the flat thereby getting double benefit which the end user must take benefit of, Agarwala opinioned.
Agarwala added, "If we look back 20 years Khamala, Kadbi Chowk, Medical College Sqaure and Shanti Nagar were the some what the boundaries of the city. Now, the length and breadth of the city has expanded much wider than that." He elaborated that best the options for end users were to realise the normal growth areas. "When we launched our project in the year 2007, 'SDPL Lake View Enclave' opposite Guru Dwara, Amravati Road. People were reluctant to buy as it is far away from city. But now it is very much within the city. Even Wadi, is now considered a part of the city."
Agarwala clarified that the Nagpur city was expanding year on year. Also, there is a drastic difference in rates compared to locality to locality. The more a person moves away from the core area of the city, he will get bigger property at cheaper rates. He suggested that a person should shift 3 to 4 kms away from core areas of city to get affordable rates. Agarwala said, "Maharashtra Real Estate Regulatory Authority (RERA) is a very positive and benefiting to the end users". Counting the benefits of RERA, he explained that RERA only asked the builder/developer to mention the time to complete the scheme, size of scheme, quality and price.