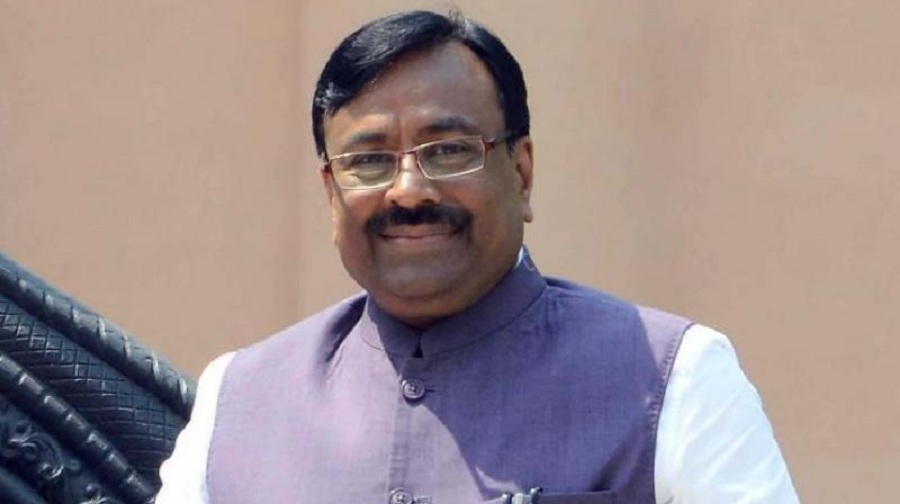 MUMBAI:
MAHARASHTRA Finance Minister and senior BJP leader Sudhir Mungantiwar on Tuesday hinted at a possible breakthrough in the ongoing deadlock with the Shiv Sena over formation of a Government, saying a "good news" can come at any moment.
He was speaking to reporters after attending a meeting of BJP leaders called by Chief Minister Devendra Fadnavis at the latter's official residence here in afternoon. "A good news regarding Government formation can come at any moment," Mungantiwar said. BJP State unit President Chandrakant Patil, who also attended the meeting, said they are now waiting for a proposal from the Shiv Sena. "We have extended our complete support to Fadnavis as leader of the legislative wing of the party in Maharashtra," he added.
BJP not ready to discuss sharing of CM's post: Girish Mahajan: BJP leader Girish Mahajan on Tuesday said the party was not ready to discuss sharing of the Maharashtra Chief Minister's post with the ally Shiv Sena, and Fadnavis will become the next CM. Mahajan, a senior minister in the outgoing State Cabinet, also rejected the Sena's demand of a 'written assurance' before talks for Government formation started. "We have decided that Devendra Fadnavis would be the Chief Minister for the next five years. BJP is ready to hold talks with Sena over other portfolios," he said.
Fadnavis-led Govt will be formed soon: Chandrakant Patil
MUMBAI :
A NEW Government leda by CM Devendra Fadnavis will be formed 'very soon' in Maharashtra, senior BJP minister Chandrakant Patil said here on Tuesday. Talking to reporters after a meeting of the State BJP core team, Patil said people of Maharashtra have given a mandate to the BJP-Shiv Sena 'Mahayuti' (grand alliance) for forming the next Government. "The Shiv Sena has so far not given us any proposal. BJP's doors are open 24x7 for them," the Minister said. "We don't have any doubt that a Fadnavis-led Government will be formed soon," he said. The BJP and Shiv Sena are locked in a bitter tussle over the issue of Chief Minister's post, resulting in a stalemate in Govt formation despite results of the Assembly polls giving the BJP-Sena alliance a combined seat strength of 161, way past the 145 majority mark in the 288- member House. In the polls, the BJP won 105 seats, Shiv Sena-56, NCP-54 and the Congress won 44 seats.