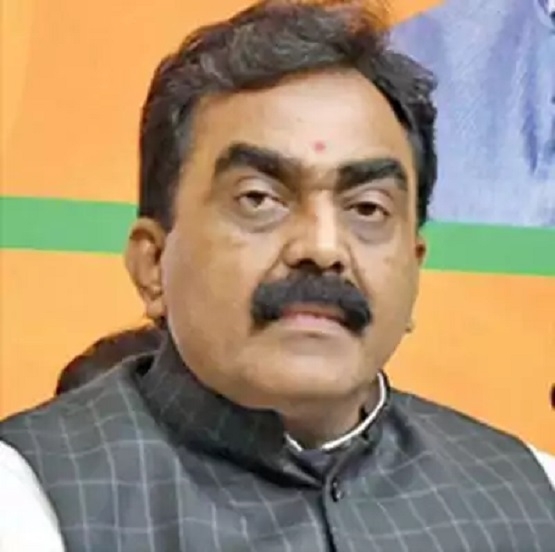 Staff Reporter :
Says Lodhi's Assembly membership is intact as of now, terms Speaker's decision as immature State BJP President Rakesh Singh has said that after the stay given by Madhya Pradesh High Court in the case of BJP MLA from Pawai Prahlad Lodhi, it has been proved that decision taken by Assembly Speaker N P Prajapati to disqualify Lodhi from Assembly's membership was immature and was result of political vengeance. Referring to Assembly Speaker's decision to disqualify MLA Prahlad Lodhi a few days back, Rakesh Singh said that this decision also substantiated the apprehension that Congress is ready to go till any extent to get the majority and in this regard, Congress used Assembly Speaker as a tool and it is unfortunate.
Notably, a Special Court of Bhopal had recently handed over two years sentence to MLA Prahlad Lodhi in an old case following which Assembly Speaker decided to disqualify and declare Pawai Assembly seat as vacant. He took this decision in the light of Apex Court order which disqualifies elected representatives on getting sentence of two years or more than that. "I have heard about High Court decision in the case of Prahlad Lodhi and has subsequently sought a copy of decision. It is after getting the order copy, I can say anything on the matter. But whatever decision is of High Court, it will be followed," said Chief Electoral Officer of Election Commission, V L Kantarao talking to 'The Hitavada'.
In the meantime, BJP State President Rakesh Singh interacting with mediapersons at party office in State capital, said that Assembly Speaker neither took permission from Governor in the case of Prahlad Lodhi nor gave time to Lodhi to knock the doors of High Court and disqualified him from Assembly membership in haste. Welcoming High Court stay in Prahlad Lodhi's case, Rakesh Singh said that as sentence has been stayed hence Assembly membership of Lodhi is going to remain intact as of now. He said that there is verdict of Apex Court that if sentence is stayed then MLAs membership could not be disqualified. Now, whatever decision is taken by High Court in future course of case, further decisions will be taken subsequently but as of now, Lodhi's membership is going to remain intact. He also said that so far, the Election Commission has not declared Pawai Assembly seat vacant. After High Court order, now Assembly Secretariat's officers should do the review and take appropriate decision, he demanded.