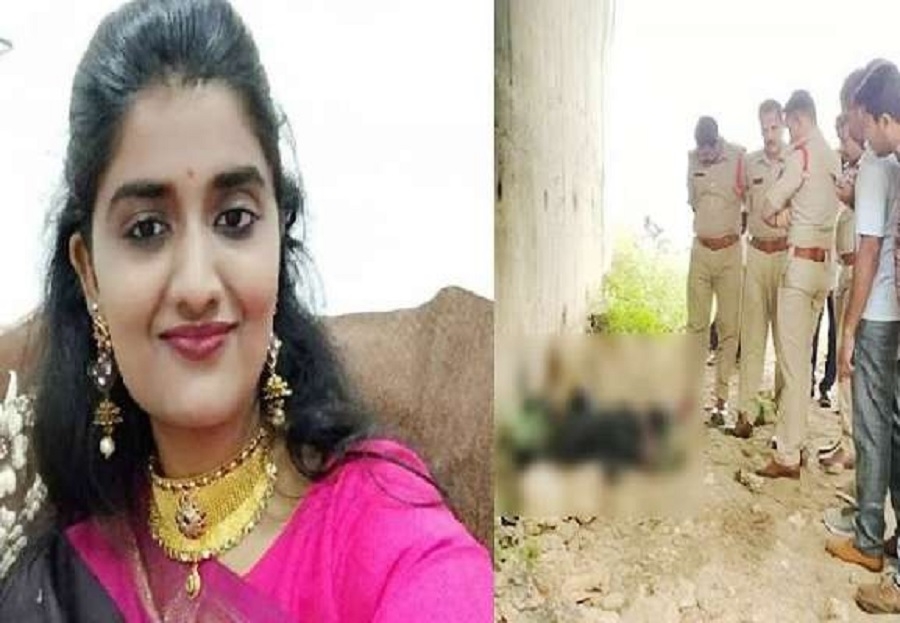 Dr. Priyanka Reddy's found brutally murdered
A LARGE group of people including activists on Saturday staged a protest outside a police station near here, where the accused in the rape and murder of a woman veterinarian were lodged, demanding 'severe' punishment to them. The protesters gathered outside Shadnagar police station and raised slogans against the accused. Some of them even demanded that the accused be handed death penalty. "It is not enough if they are taken to court.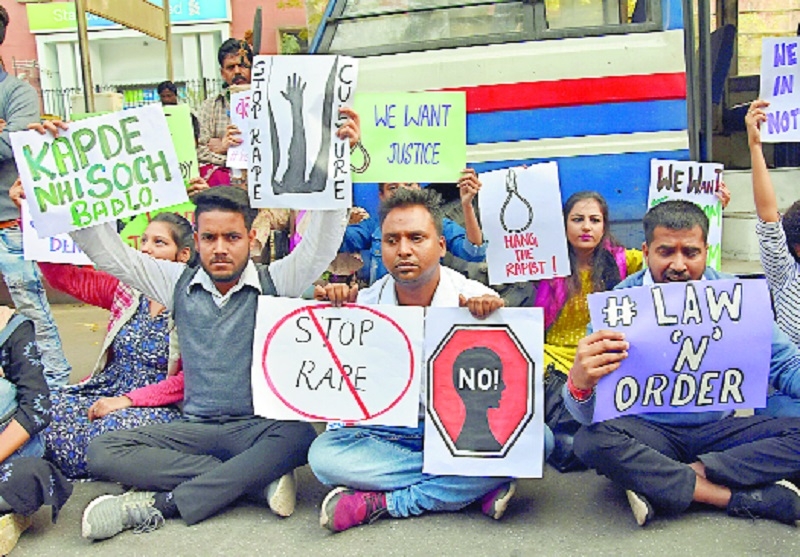 People hold placards during a protest against alleged rape and murder of a veterinary doctor in Hyderabad at a Sansad Marg in New Delhi on Saturday. (ANI)
They should be handed out the same treatment what they had done to the victim," a man said. "If you cannot do it, hand them over to us," another man said. Police assured the agitators that they would ensure 100 per cent conviction to the accused and requested people to cooperate with them. Meanwhile, doctors, who conducted medical tests on the accused as per procedures, told reporters here that the condition of the accused was normal.
Accused in veterinarian's murder sent to judicial custody
HYDERABAD :
A MAGISTRATE in Telangana's Shadnagar town sent all four accused in the in gruesome gangrape and murder of a woman veterinarian to judicial custody for 14 days. Mandal Executive Magistrate passed the orders at Shadnagar police station as the accused could not be produced in fast-track court at Mahabubnagar due to non-availability of the judge and also because of tense situation outside the police station.
Accused Mohammed Arif, Chintakunta Chennakeshavulu, Jollu Shiva and Jollu Naveen are likely to be shifted to Mahabubnagar jail. Earlier, three doctors of a Government hospital were also brought to the police station as the angry protests by citizens in front of the police station demanding death for the accused created tension. After repeated requests by officials failed to pacify the crowd, the police resorted to lathi-charge to disperse the protestors. The magistrate was brought to the police station from the back door. Demanding that the accused be publicly hanged, citizens were staging protest at the police station since morning.