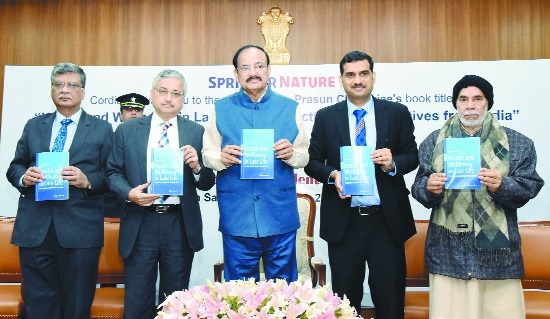 VICE-President M Venkaiah Naidu on Saturday stressed on the need for promoting family system and its values right from the school days and teach children the need to respect their elders.
He also urged the immediate family members of the elderly and the community at large to accord the highest priority to their care and wellbeing. Addressing a gathering after releasing a book 'Health and Wellbeing in Late Life: Perspectives and Narratives from India' by Dr Prasun Chatterjee, a specialist in geriatric medicine at AIIMS, the Vice-President termed the Indian family system and family values "the USP of Indian civilisation".
Deploring the "tendency to ape western culture", Naidu called for societal and attitudinal changes and said, "We must go back to the Indian family system, values, culture, and traditions. Respect for parents, Guru, and nature is ingrained in the Indian philosophy."
The Vice-President expressed anguish over reports of abuse of elders and their abandonment, and said many elders were forced to stay in old-age homes.