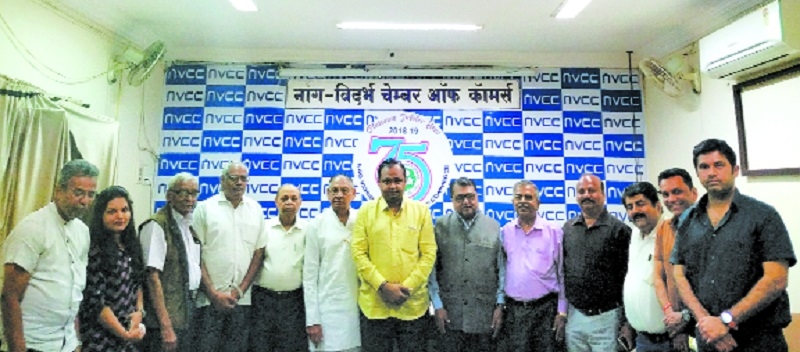 Business Bureau :
A team of office-bearers of the Indian Society for Training & Development (ISTD) recently paid visit to the office of the Nag Vidarbha Chamber of Commerce (NVCC) here at Civil Lines and discussed the issue of skill development. Kurien Daniel, Regional President (West); Santoshkumar Gupta, Chairman - Nagpur Chapter of ISTD; Kamalsingh Chopda-Vice Chairman; Kumari Karuna, Co-ordinator and others were part of the visiting team.
On the occasion, Ashvin Mehadia, President of NVCC; and Arjundas Ahuja, Vice President, welcomed the visitors and gave them information about various activities of the chamber. Mehadia said that the chamber is representing more than 13 lakh traders of the region. Kurien spoke about the training programes that are being conducted by the ISTD across the country.
He said that the programmes cover selected areas of HRD with special emphasis on Training of Trainers, Training Goals and Objectives and Training Tools & Technologies. Large number of public and private sector organisations, training institutions central and state governments participate in these programmes, some of which have been held in collaboration with Planning Commission, Bureau of Public Enterprises and the Training Division of Department of Personnel, Government of India. Kurien also spoke about the Diploma in Training and Development.
"It is a Distance Learning Programme of 18 months duration for the purposes of recruitment to superior posts under the Central Government and PSUs. Any ISTD has been designated as the National Nodal Agency for 'Testing and Certification' of skilled workers in the organised and unorganised sectors. Established in April 1970, it is a national level professional and non-profit society registered under the Societies Registration Act, 1860. Sachin Punyani, Treasurer of NVCC; Swapnil Ahirkar, Joint Secretary - Umesh Patel and Shabbir Shakir were among the prominent persons present on the occasion.