With the decade ending in less than a a few hours, there is something, I've been wondering. We, as humans, are so scared of change and yet that is the only constant we have in our lives. We cling onto our beliefs, we tell comfortable lies to each other, we try and make sense of being tinier than a speck of dust in the galaxy, forging our stories, being the protagonist of our own personal tales. And yet, we decry ourselves so much. We want thinner waists, we wish to be taller, we want to be great and recognized for something , we want to live a peaceful yet happy life and feel disheartened when that doesn't happen.
We have crazy regrets for the things we did, like that final mugging up before walking into a viva and regrets for the things we didn't do, like that cute guy/girl we met once. But here's the thing. It feels like everyone is pacing ahead with a purpose while I'm the only one left out. And lately I've realized that isn't the case. People aren't perfect. No one accomplishes everything that they want to. No one gets a yes to everything they ask for. And we don't need to.
We don't need to be perfect. We just need to be us. Imperfect as we are, that is what makes us human. So as we usher into a new dawn, I hope we can find it in ourselves to be a little more caring, a little more optimistic, a little more of every good thing and a little less of every bad thing. I hope you can find it in you to return scorn with politeness, ignorance with sympathy and hatred with love. Cause that really is the best thing we can or we do. There's so much darkness in the world. Maybe if we light our own little corners we will end up lighting the whole world. A happy New Year and decade in advance.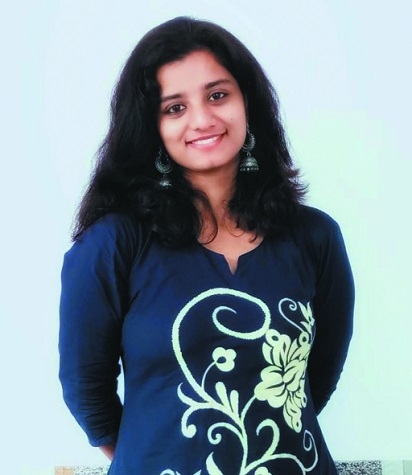 Manshi Jaiswal
BID Final Year
Nikalas Mahila Mahavidyalaya.