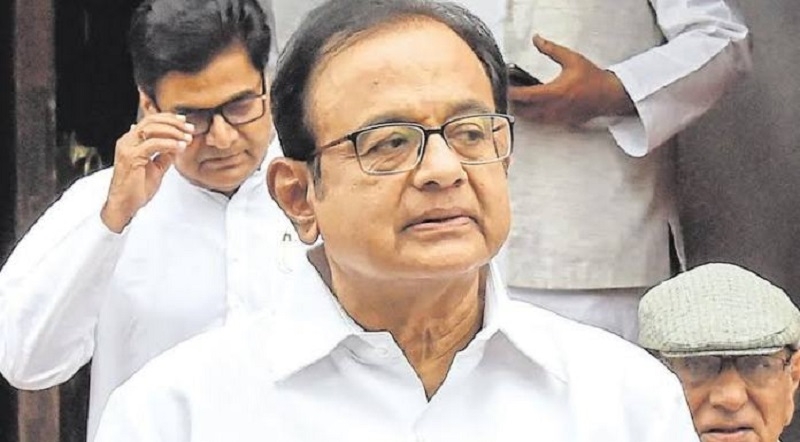 NEW DELHI :
In his first appearance in RS, PC alleges that the Government is "clueless" about the economy
THE BJP on Thursday accused Congress leader P Chidambaram of violating bail conditions by claiming to have a very clear record as a Minister, saying the case against him is essentially about corruption he was allegedly involved in as the Finance Minister. Union Minister Prakash Javdekar told reporters that the claim of Chidambaram, who was released on bail on Wednesday after spending 106 days in jail, amounted to "self- certification".
The Supreme Court had asked the Congress leader not to speak about the case against him while ordering his release on bail. What he said is in violation of this condition, the BJP leader said BJP was responding to a blistering attack on the Government a day after stepping out of jail, Congress leader P Chidambaram on Thursday alleged that the Government is "clueless" about the economy and Prime Minister Narendra Modi has left it to his ministers to indulge in "bluff and bluster". The former Finance Minister said nothing sums up the state of the economy better than the series of numbers, 8, 7, 6.6, 5.8, 5 and 4.5, a reference to quarterly growth rates of the GDP in the last six quarters.
Turning to poetry and appearing emotional at certain times, the senior Congress leader refused to speak on the case pending against him and focused mostly on the economy in his press conference. He only said the "clear and comprehensive" Supreme Court order, granting him bail in a money laundering case connected to INX Media on Wednesday, will clear the "many layers of dust" settled on the understanding of criminal law and the manner in which criminal law has been administered by the courts.
"In the last 106 days, I was strong in spirit and I have become stronger because...My record as minister and my conscience are absolutely clear," he told a packed room of journalists. "Officers who have worked with me, business persons who have interacted with me and journalists who have observed me know that very well. My family trusts in God. We have total confidence that the courts will, ultimately, render justice," Chidambaram said.