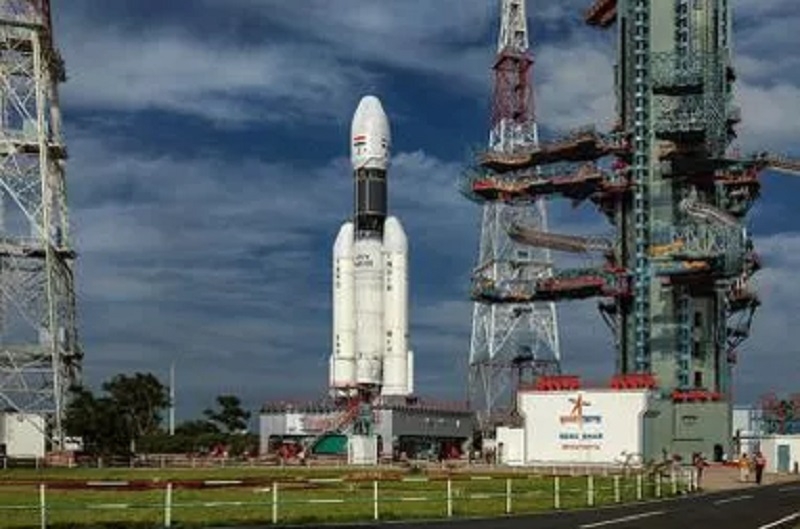 By Harinder Mishra :
JERUSALEM,
THREE youngsters from an Israeli school will travel to India next week to launch a satellite -- Duchifat 3 -- designed and built by them aboard PSLV C48 from ISRO's Sriharikota launch site. Alon Abramovich, Meitav Assulin and Shmuel Aviv Levi, all 17 to 18 years old, are students of Sha'ar HaNegev High school in Israel's southern region.
They will be leaving for India on Monday evening and the satellite launch is on December 11. Duchifat 3 is the third in the series of Israeli student-made satellites. Jointly built by Herzliya Science Center and Sha'ar Hanegev High School students, the satellite is designed to serve children from across the country to "observe the Earth". "It is a photo satellite used for ecological research of Earth from space. The size of the satellite is 10x10x30 cm (3U) and weighs 2.3 kg. The students worked for almost two and a half years to build it. The satellite will be of good help to agriculturists," one of the donors for the project and Head of ICA Foundation Zeev Miller told PTI. The ICA Foundation builds communities in the peripheral areas of Israel and creates job opportunities for the needy.
"Sha'ar HaNegev High School is just about a kilometer from the Gaza border. We proposed the students get involved in something innovative that would also be of interest to them. We realised that it was not the first such student's project in Israel but it was still worth it, and could actually lead to a collaborative exercise among students from various parts of the country. These students could learn from past experience to create something better," Miller said.
India to launch spy satellite
CHENNAI :
INDIA'S Polar Satellite Launch Vehicle (PSLV) rocket would launch the country's latest spy satellite RISAT-2BR1 and nine foreign satellites on December 11, said the Indian space agency. According to the Indian Space Research Organisation (ISRO), the rocket numbered as PSLV-C48 will lift off at 3.25 PM with RISAT-2BR1, a radar imaging earth observation satellite weighing about 628 kg. The rocket will blast off from the first launch pad at Sriharikota rocket port in Andhra Pradesh and place RISAT-2BR1 into an orbit of 576 km.
The satellite will have a life of five years. Piggybacking on the Indian satellite would be nine foreign satellites from the USA (multi-mission Lemur-4 satellites, technology demonstration Tyvak-0129, earth imaging 1HOPSAT), Israel (remote sensing Duchifat-3), Italy (search and rescue Tyvak-0092) and Japan (QPS-SAR - a radar imaging earth observation satellite).
These international customer satellites are being launched under a commercial arrangement with NewSpace India Limited (NSIL). According to the ISRO, the satellites will be carried by PSLV-QL variant. The rocket will have four strap-on motors and the December 11 flight will be the second space trip for this rocket variant.