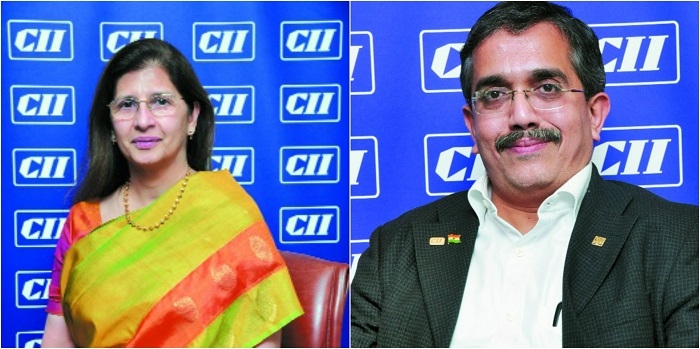 Business Bureau,
CII-MAHARASHTRA State Council recently organised its annual day programme in Mumbai. Following the annual session, the council had elected Kashmira Mewawala as the Chairperson and Sriram Narayanan as Vice-Chairman of CII Maharashtra State Council 2019-20. Mewawala succeeds B Thiagarajan, Jt Managing Director, Blue Star Ltd.
Kashmira Mewawala has rich experience over 34 years in the financial services industry as part of the Tata Group. Currently she is Head-Business Development and Chief Ethics Counselor with Tata Capital Limited. She is part of the founding team of Tata Capital having joined in 2007, and was Head of Wealth Management and a part of the senior leadership at Tata Capital Limited.
Kashmira Mewawala commenced her career in 1985 with the Tata Group at Tata Share Registry Limited (currently known as TSR Darashaw Limited). She was then also part of the company's apex Administrative Committee, responsible for Tata Capital policy formulation and overall functioning.
She was a member of the Committee for the Depository System constituted by the securities market regulator-SEBI, a member of the Operations Advisory Committee of Central Depository Services (India) Limited and a member of the group constituted by the Reserve Bank of India to initially drive the implementation and use of the electronic clearing system (ECS) for corporate benefit payouts. She was an active member of the Registrars Association of India (RAIN).
Sriram Narayanan, Managing Director Endress + Hauser (India) Automation Instrumentation is a bachelor of Engineering (Mechanical & Production), masters in Business Administration (Marketing) having 29 years of experience in product development, production planning, purchasing, manufacturing, logistics, supply chain management, ERP implementation, green field projects, vendor management, operations head, profit centre head etc., informs a press release issued here.