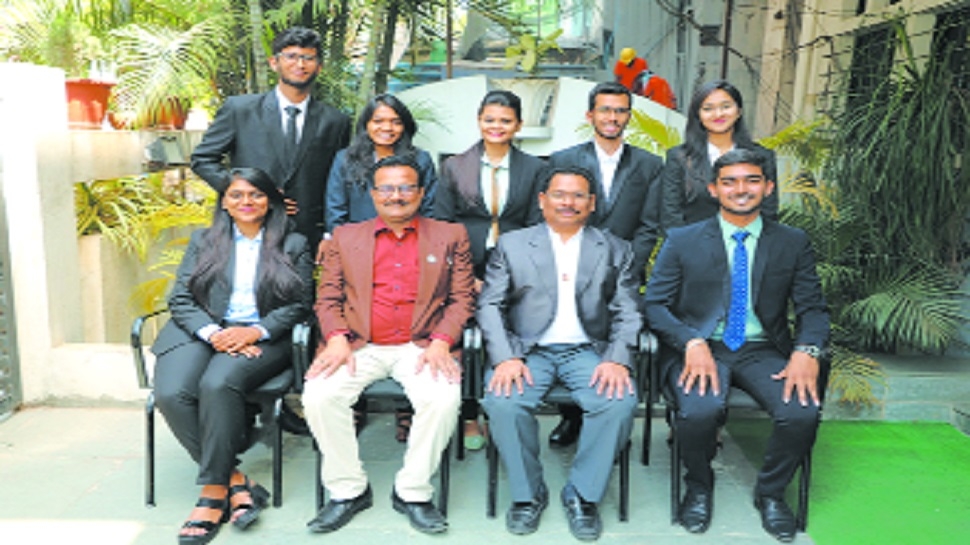 Business Bureau,
CA Sanjay M Agrawal has recently been nominated as the Chairman of a whole new team for the Nagpur Branch of Western Indian Chartered Accountants Students' Association (WICASA) for the tenure of 2019-20. CA Saket Bagdia is the Convenor. WICASA 2019 will work under the aegis of The Institute of Chartered Accountants of India (ICAI), New Delhi.
The new team also comprises of enthusiastic Chartered Accountancy students nominated at various posts, namely, Ayush Gupta as the Vice -Chairman, Aditi Pacheriwala as Secretary, Vaidik Sakoniya, Treasurer, Riddhi Kothari, Joint Secretary and Krunal Dhabale and Ayushi Agrawal, joint editors and R Aishwarya as co-opted member. CA Sanjay M. Agrawal after taking over the charge thanked the predecessor team and congratulated them for their successful tenure. Main focus of the year's team is towards the all round development of the students undergoing CA course through academic, social, cultural and sports events all throughout the tenure, so that they can effectively explore their horizons in academic lives.
He appealed to the team members to take care and duly convey to CA students that getting qualified as a CA should be the topmost priority in students lives. CA Sanjay M Agrawal vowed to continue the golden legacy of Nagpur WICASA and at the same time create a duly recognisable benchmark in the coming year.