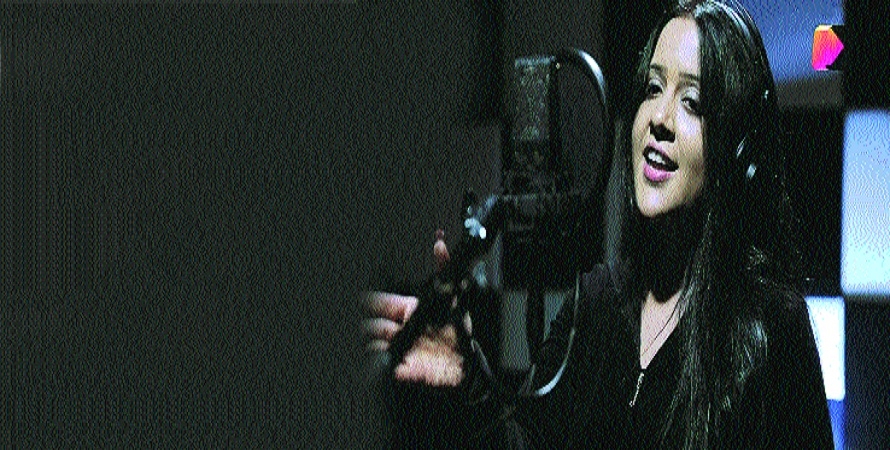 ALTBalaji sure knows how to spread love. With the second season of Kehne Ko Humsafar Hain releasing on Valentine's Day, fans were ecstatic to see their favourite characters back on screen. The show is been loved by millions across the country. The viewers can now further feel the of love and pain of these characters, as the makers now release the soulful and heart-wrenching title track, Tum Ho Paas, but this time with a fresh take. The gorgeous Amruta Fadnavis, wife of Maharashtra Chief Minister has lent her melodious voice again to the track. The song which resonated with the audiences in the first season itself, is now back in an all new avatar.
The track composed by Ashish Rego and Swapnil Nairm is high on the reminiscence charts and sets a mood that makes us go through a gamut of emotions involving love. For those who've missed Amruta's voice, this song surely makes up for the long wait.
Having sung the title track in the show's first season, the current track by Amruta is another outstanding addition to her repertoire of songs. Speaking about the melodious chartbuster, Amruta said, "I was extremely delighted to hear that we are doing another version of this popular song. We've added a new antara to the song and have given it a fresh new touch. Having sung the original, I was in my element singing the reprised version.
It is a song that is absolutely perfect and in tune with what the web-series Kehne Ko Humsafar Hai is all about. Just like the second season of the show, I am sure that the song too, will win a lot of hearts.'' Kehne Ko Humsafar Hai starring ace actors Ronit Roy, Mona Singh, and Gurdeep Kohli is dropping a fresh new episode every Monday, Wednesday and Friday which has kept the excitement going and the viewers hooked to the web series. It will not be surprising if looking at this audience involvement and adulation, ALTBalaji decides to come back with season 3 of Kehne Ko Humsafar Hain. Link: https://youtube/_YYCYonrK58. n