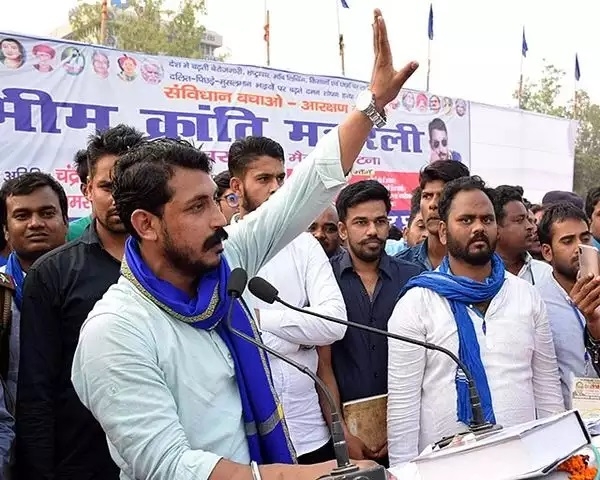 NEW DELHI,
(PTI),
BHIM Army chief Chandrashekhar Azad on Friday addressed a rally with BSP founder Kanshi Ram's sister and announced that he will contest the Lok Sabha elections against Prime Minister Narendra Modi from the Varanasi seat, a move that is likely to upset the SP-BSP alliance in Uttar Pradesh.
The Bhim Army, which has been trying to mobilise Dalits in Uttar Pradesh, also told PTI that it will field a candidate against Union Minister Smriti Irani and "wherever there's a need of a strong nominee against the BJP".
At the rally organised to mark the 85th birth anniversary of Bahujan Samaj Party (BSP) founder Kanshi Ram, Chandrashekhar said he would ensure that PM Modi is not re-elected to the Lok Sabha from Varanasi.