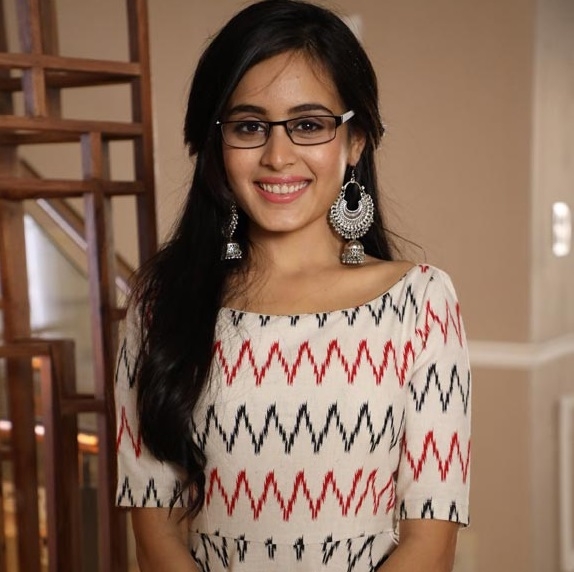 Actress Rhea Sharma is back on the small screen in the spin-off of Star Plus' show Yeh Rishta Kya Kehlata Hai. She talks about it and more…
Tell us something about your character and the show.
I am playing the character of Mishti who is Naira's cousin sister and belongs to the Maheshwari family. She is reserved and intelligent and a non-confrontational person. She finds solution to problems keeping future repercussions in mind. Due to these reasons, she becomes the go-to person for everyone in her family.
Yeh Rishtey Hain Pyaar Ke will bring to audiences a refreshing new storyline which builds relatability to the characters, questions the norm of chat mangini pat byah, which is common in India and puts forth a very progressive& insightful thought - "The right to choose life partner is a deliberate decision which requires time". The upcoming show is a spin-off of the channel's longest-running show - Yeh Rishta Kya Kehlata Hai.
How does it feel to be associated with Yeh Rishta Kya Kehlata Hai?
I am a huge fan of Yeh Rishta Kya Kehlata Hai and it is an honour for me to be associated with a show that has a rich and prosperous legacy and enjoys a massive fan base since it first aired. I feel extremely grateful to get this opportunity. 'YehRishtey Hain PyaarKe' takes forward its legacy and builds on Mishti's point of view of taking time to understand her life partner before getting married to each other.
What made you say yes to portray character of Mishti?
I always look for roles which are fresh and interesting. I knew that after playing Kanak on Star Plus' Tu Sooraj Main Saanjh Piyaji, I need a role and a script equally good or bigger and better and Mishti was perfect role. She is from a generation where millennials are uncomfortable getting into a bigger commitment blindly and stands her grounds when asked to marry someone she has only met once.
What has been the transformation from strong-headed Kanak to over-thinker yet non-confrontational Mishti?
Unlike the strong-headed and opinionated Kanak, Mishti is reserved yet intelligent and an over thinker yet non-confrontational.Both the characters are very distinctive in nature from each other and it has been a drastic transformation for me. Right from the body language, dialogue delivery and the attitude, everything is distinctive about Kanak and Mishti.
For more, tune into Yeh Rishtey Hain Pyaar Ke, Mon-Fri at 2pm on Star Plus.