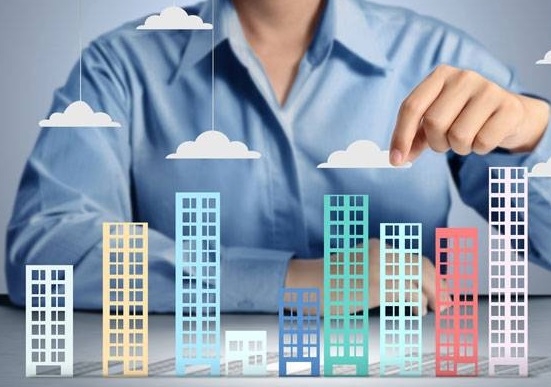 By Pankaj Roshan
Based on my observations, I feel that the real estate market is going to see significant corrections in coming days and the prices of average located properties are expected to take a big hit. The real estate sector that is already witnessing corrections will continue to experience similar trends till 2024.
In fact the correction in real estate has just begun. If we look at the current levels of prices of properties in the country, I feel that they have been out of reach of the common man for quite some time now.
In the past, unaccounted money had played a major role in the Indian real estate markets, because of which the prices had grown leaps and bounds. The ongoing correction in properties has been due to the black money component going down or being eradicated in the real estate market. The recent corrective steps taken by the Government like demonetization and the introduction of RERA have brought about a slowdown in the industry. The direction adopted by the Government is very clear and the environment and legislation are getting tough for entry of black money in the real estate sector.
It is important to note that the real estate markets behave in an altogether different way as compared to other investment markets like stock and gold. Moreover, the reality sector takes a longer time to adapt to changes. Unlike sharp corrections in stock markets, real estate market corrections are slow and take years to correct. In the 1996-2003 bear cycle, rates of properties in many part of India fell up to 50 per cent.
Real estate cycles: - It has been seen that bull and bear cycles in the real estate sector are for 8 to 10 years. A complete cycle may even lasts for about 20 years. the sector had a good bull run between 2004 and 2010. It looks like the current bear cycle in real estate started somewhere in 2010. The earlier bear cycle for real estate started in 1996 and lasted till 2003.
Recovery of current bear cycle:- To a large extent, the flow of unaccounted money into the real estate has been brought under control. Due to this, no one should expect mind boggling returns in real estate even in next bull cycle. Real estate would give around 2 per cent to 3 per cent more than the rate of the inflation. Let us say that if the inflation is 5 per cent, we can expect real estate to give 7 per cent to 8 per cent return. Therefore in my opinion, the corrections in this cycle would be unlike other cycles / corrections which we have witnessed previously.
This bear cycle will probably be longer, might last for 15 years instead of the normal duration of 10 years. We may see the revival of real estate market or the next bull run only after 2024. In a nut shell, this bear cycle has not yet reached the half way mark and don't be shocked even if there is a correction of 50 per cent over the next few years, on average located properties.
International markets:- In most international markets, the rental yields are close to cost of borrowing. Whereas in India, the rental yields are 2 to 3 per cent on residential properties and 5 to 9 per cent on commercial properties while the cost of borrowing is 8.5 to 13 per cent. As interest rates soften, the cost of borrowing would dip. As real estate prices correct, the rental of commercial properties would also go down.
Value of property versus annual income:- In most of the developed counties, the value of residential property is approximately three times one's annual income. For example my son-in-law who works as a software engineer makes about $ 1,20,000 a year and he owns a house of about $ 350,000. However, the same is not applicable in India.
For example assuming someone in Nagpur has annual income of Rs 5 lakh and thus his investment in a residential property should be around Rs 15 lakh if we go by the logic applicable in foreign markets. But a good 2 bedroom flat in any decent locality in Nagpur costs anything between Rs 50 lakh and Rs 75 lakh. This means that people in Nagpur need minimum of 10 years to 15 years of their income, if they wish to own a flat in the city.
Nagpurian's should be more careful while investing in real estate, as the MahaMetro is planning to come out with huge commercial space of about 40,00,000 (forty lakh) square feet area. Interestingly, most of the good commercial buildings in the city are of 50,000 square feet area or below it.
Therefore just imagine close to 80 new buildings would be developed by MahaMetro alone. Then there are private players too. Let's presume they would build another 40 buildings of 50,000 square feet area each. So total commercial space available in the city would be 60 lakh square feet area. Most of the commercial buildings of Nagpur have an occupancy of 50 to 75 per cent. So where are we going to get people to occupy another 60,00,000 (sixty lakh) square feet area of commercial space? This is a scary.
In residential category, there is the same story. The Metro is planning approximately 50,00,000 (Fifty lakh) square feet area of residential space. Proposed projects / schemes like the "London Street", the redevelopment of Netaji Market - Buldi, Gokulpeth Market, Santra Market and Yashwant Stadium have also not been added to the above figures.
And thus I feet that we shall continue to see corrections in the real estate for the coming few years. This is not to frighten you nor am I asking you to stay away from real estate investment but get proper professional advice from someone who understands the market before entering or you would burn your hands. Though the correction has just begun, a smart investor through a smart agent (consultant) should beat the average.
(The author is property broker and can be reached at [email protected])