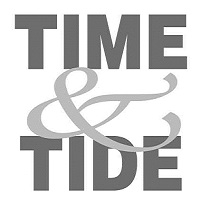 RAVAGED by unprecedented floods last monsoon, having lost homes and hearths, saw near ones dying, the people of Kerala now want the political community to make climate change a dominant theme in the electoral discourse. Whether the political community acknowledges the concern of the population remains to be seen, it is now for the common people to take the initiative in this regard, in whatever way they can contribute to mitigating devastating effects of climate change. Because over dependence on the administration and the political community to initiate mitigating measures would not yield anticipated results. While the people can keep the pressure on the administration and political executive to take measures to lessen the adverse effects of climate change, the people will have to keep eternal vigil in this regard in their own interest. In fact fighting the ill effects of climate change, which are already showing their propensity to cause havoc and as experienced by the people of Kerala, should remain joint agenda of the people and the Government.
PDP'S REAL FACE BEFORE
the Bharatiya Janata Party (BJP) walked out of the coalition Government in Jammu & Kashmir last year it had played a tactical gambit of making Ms. Mehbooba Mufti's People's Democratic Party (PDP) realise the importance of striking a balance in the State to weed out separatist forces. Instead, the Government had to wade through pulls and pressures from Ms. Mufti whose party had a tacit support to the stone-pelters. The overtures she made towards separatists and Pakistan during her tenure as Chief Minister had made it crystal clear what political agenda Ms. Mufti was pursuing. The party has now shown its true colours by offering legal help to banned separatist outfits Jamaat-e-Islami Jammu Kashmir (JeI) and Jammu Kashmir Liberation Front (JKLF). These are clear signs of anti-India elements working overtime in the Kashmir Valley. PDP's open support to banned outfits can change the political narrative in the State. It will be an onerous task for the Centre to rein in such divisive forces.