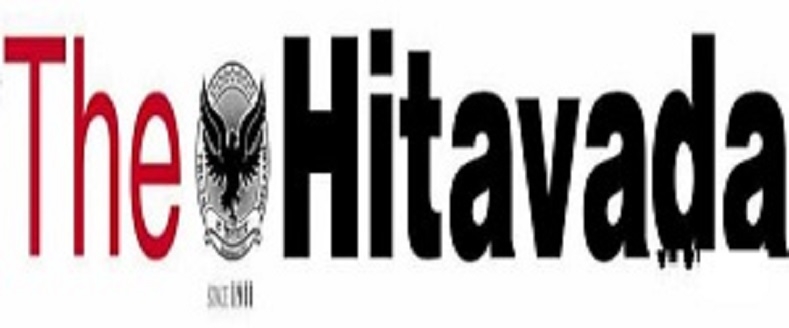 THE proposed draft resolution by three permanent members of the United Nations Security Council (UNSC) -- the United States, the United Kingdom, and France -- for direct blacklisting of terror mastermind Masood Azhar is certainly a step forward in the right direction to grapple an issue made contentious by another permanent member China. As diplomatic moves got initiated, China urged the three nations to act cautiously and avoid forcible moving of the draft resolution. This warning is quite likely to complicate matters as China may not hesitate to take some other coercive steps to stall any collective diplomacy against its avowed stance.
This missive from China needs to be deciphered very accurately against the background of Beijing's commitment to Pakistan to lend help in every possible manner. This support from a mighty nation has certainly emboldened Pakistan to be more defiant. This was in evidence as Islamabad asked India in quite a brazen manner where it found the 22 terror locations in the territory under Pakistan's control. Though India expressed once again its disappointment, New Delhi also made it a point to tell the world how Pakistan was indulging in shameless falsehood.
Further diplomatic moves will, however, lie much outside the narrow domain of the proposed draft resolution. For, as the US, the UK, and France prepare to move the draft resolution, they will ensure that China is not able to use its veto power. In all likelihood, the draft resolution will get a majority support that would isolate China in the Security Council. Toward this possibility are the US, the UK and France are moving. Quite expectedly, Russia, too, would join hands to have the resolution passed, thanks to its softness towards India and its independent commitment to fighting terror on a global basis.
As an outsider, India cannot do anything in this process, except consolidating the opinions of other member-nations around the issue. The Security Council would not be able to defy an overall opinion against Masood Azhar and also Pakistan, no matter the Chinese machinations. No matter the details, there is every reason for India to feel rather vindicated when three of the permanent members of the UNSC are making efforts on their own volition to have the dreaded terrorist proscribed.
India's absence from the Security Council notwithstanding, India has been playing a major role on the world stage on several issues including fighting terrorism as a common enemy. In the past five years ever since the emergence of Prime Minister Mr. Narendra Modi as a global statesman, the world has often hailed New Delhi's stand on most issues. This has become possible vastly because of the improved Indian capabilities in economic and security issues. Besides having become the fastest growing economy in the world, India is also being recognised as an emerging military power. Though its military achievements are still in early stages, they nevertheless demonstrate signs of the shape of things in near and distant future. Obviously, Indian position on the Masood Azhar issue has gained its own weight.
Good signs are available from the diplomatic arena that the Masood Azhar case would become a central issue around which global diplomatic machinations would move. In a way, this is in India's favour. For, in every probability, China -- and Pakistan -- would get fairly isolated on the issue of blacklisting of Masood Azhar. This is not an issue involving just a person, but something bigger that connects with overall sense of security of common people residing in different nations and different geographies. Terrorism has become a global menace. No matter Pakistan's denials, the world has by now enough evidence of how the terror machinery operates. Hence the concerted effort to move a draft resolution by three permanent members.
Inspiration
Hope does not come with a guarantee. It comes with something much more powerful and enriching to life, which is challenge. Hope is yours to choose, at any time, in any situation. Yet the value of hope is not in acquiring it, but in rising to its challenge. Set hope before yourself where it can constantly pull you forward. Let the power of its positive, compelling challenge surge through every part of your being. Speak with hope, act with hope, live with hope, but don't expect hope to do the work. That's your job, as indeed it must be. For the real value of hope is not in what it gives you, but in what it compels you to give. Hope is a challenge you cannot turn away from, a challenge to be your best.
Dare to look forward with great hope. Then step up and work through the rewarding challenge that hope so graciously provides. Stop worrying and just do. Stop judging and just do. Think about what you're doing, but not so much that you fail to do it. Plan and prepare, but don't stop with mere planning or preparation. Put your energy into taking action rather than into second guessing. Keep your focus on why you're choosing to move forward instead of getting caught up in the challenges that you'll eventually transcend.
Don't use your beautiful, powerful creativity to think of grand and glorious excuses. Use that creativity to remind yourself and to experience for yourself how great it feels to make a difference.
Fill your mind with thoughts of purposeful intention. Fill your moments with the joy that comes from taking
effective action.