THE Congress-NCP tie-up cemented in Maharashtra, seems to be in the doldrums in neighbouring Gujarat. This is largely because of the divergence of views between NCP State president Jayant Bosky and the newly-inducted National Secretary Shankersinh Vaghela.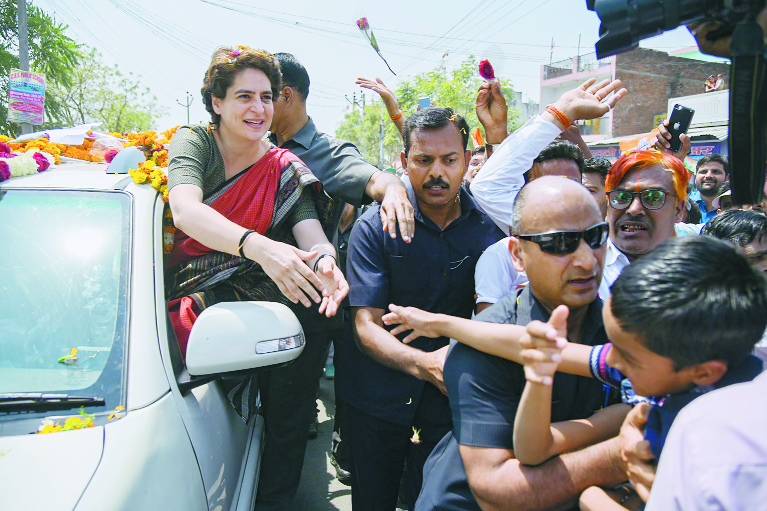 The NCP announced on Thursday, that it would contest all 26 Lok Sabha seats in Gujarat. "Punching beyond its weight", said a Congress leader. We will see, retorted an NCP counterpart. The intra-party friction within the NCP in Gujarat, it seems, is taking a toll of the inter-party relationship between the principal Opposition in Gujarat, the Congress and its partner NCP.
The NCP with just one MLA in a total State Assembly of 182 members is making claims disproportionate to it's actual strength as it seeks a tie-up for the ensuing LS polls in Gujarat. Alongside with the parliamentary polls are the by-elections to five Gujarat Assembly seats.
NCP State unit president Jayant Bosky on Thursday told the media that NCP will contest all 26 Lok Sabha seats and all five seats in the by-polls. "We tried to stitch an alliance with the Congress but there has been no response so we have decided to go solo in Gujarat," he added.
The NCP and the Congress are alliance partners in Maharashtra and are both part of the loosely-defined Mahagathbandhan.
Gujarat Pradesh Congress Committee spokesperson Manish Doshi said that while NCP talks about fighting the "anti-secular forces", its every move helps the same forces.