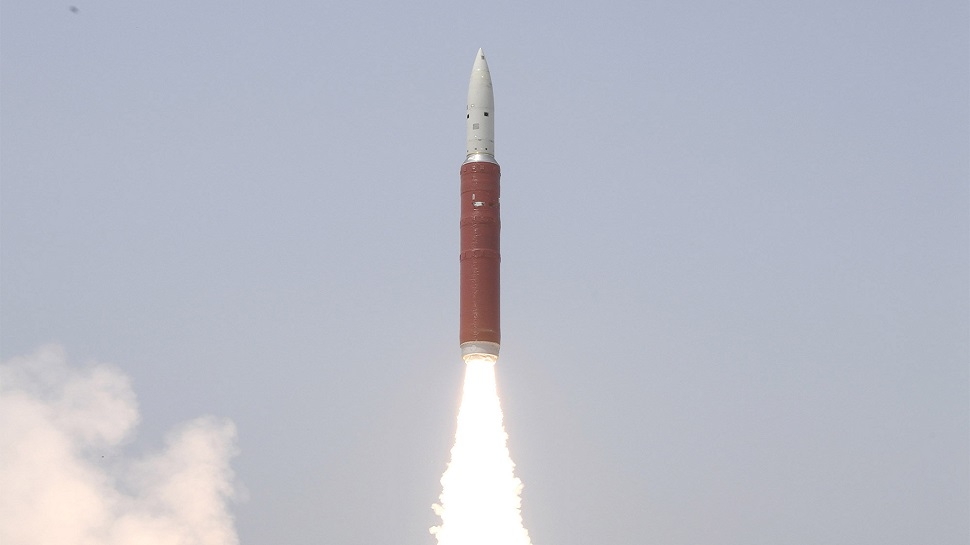 By Rahul Dixit,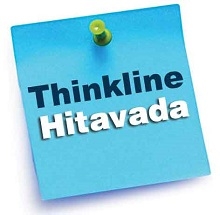 MARCH 27 saw India taking a giant leap that landed among three other space superpowers -- US, Russia, China. The successful anti-satellite missile test under 'Mission Shakti' has catapulted India among the elite in space war capabilities. Most importantly, it has ensured India as a natural decision-maker at the negotiations table whenever rules for the Star Wars would be set in operational mode. This marking of a new epoch in India's space programme that demanded raucous celebrations across communities was starkly blighted by a political rancour by Opposition parties, leaving a sour taste in mouth. The poll season has brought upon the country a sharp divide where the Opposition is stooping to the low of demeaning moments of national pride. It happened after Surgical Strikes inside PoK that avenged the Uri attack in 2016 when leaders of dubious integrity showed the impudence of demanding proofs.
It happened again during the "pre-emptive" airstrikes on Jaish-e-Mohammed terror camps in Balakot inside Pakistan which was a fresh template for terror response. Again a reprehensible mentality was on display from the same set of leaders that sought proof of the strikes. And now, the 'Mission Shakti' which has raised India's status as a rising global power. Vagaries of democracy often force political outfits to lose sense of the occasion for petty electoral gains. It remains to be seen whether the clamour over such a monumental feat by the likes of Mamata Banerjee, Rahul Gandhi, Akhilesh Yadav and similar anti-Modi brigade can pass the voters' test. Such rancour has the potential of hurting India's rise as a global power worth recognition in the last few years. The propensity to see every big achievement by the NDA Government through tinted glasses presents a puerile political gamesmanship to the world. It is an antithesis of the global clout India has made possible through dexterous diplomatic efforts. Electoral battle must not belittle the highs India has managed in the international arena. It is now the world's largest growing economy.
With China's growth suffering a slowdown and as a rare dissent is emerging in the congealed Communist Party over the highly ambitious Belt and Road Initiative (BRI), this is India's golden chance to take the centrestage in the South Asian theatre. The economic growth has opened up new vistas for Indian businesses even as the European markets as well as Britain are seeking a free trade agreement with India as part of a post-Brexit strategy. Stars have aligned in India's favour in the last few years. The way the Narendra Modi Government leveraged this vantage position to wade through several tricky issue needs a solid backing by the populace. When US President Donald Trump was on a saber-rattling spree all over the world imposing sanctions and threatening military actions, India insulated its arms and oil deals from Washington's stare. Despite the US invoking a legislation called Countering America's Adversaries Through Sanctions Act (CAATSA) that barred countries from purchasing defence equipment from Russia, India inked a deal to buy S-400 Triumf surface-to-air missiles from Russia with a bold foreign policy that seeks to maintain New Delhi's strategic autonomy. Similar protection has been managed in buying oil from Iran, which is at the receiving end of Trump's fury. The US has imposed crippling sanctions on Iran and threatened countries buying oil from the country with adverse actions. That India managed to convince the importance of its traditional relations with Iran and its own energy needs was a major gain for the foreign policy planners.
The growing Indo-US ties were cultivated by overcoming hesitations of history much to India's advantage. India is now firmly ensconced in the Washington's security apparatus with a revamped Indo-Pacific strategy to counter-balance an aggressive China. Being a strong pillar of the Quad along with United States, Japan, and Australia, India is central to a platform that is seeking a co-ordinated response to China's rise. All these gains were accrued through an aggressive foreign policy, seeking new partners and reviving traditional partnerships through incremental and exponential diplomacy. The 'Act East' policy has slowly but steadily re-entrenched India in the Asian theatre. The stroke of luck in Maldives after a regime change has quickly been lapped up.
China was getting ominous in the archipelago when Abdulla Yameen was under total sway of Beijing. Maldives is now realising the ruinous debts it racked up through China's projects. India was swift in providing a healing touch with Prime Minister Modi attending the swearing-in ceremony of President Ibrahim Mohammed Solih and External Affairs Minister Sushma Swaraj making a full-fledged bilateral tour to offer India's expertise in various sectors. The rising Indian confidence was on demonstration for China and the world during the Doka La stand-off in 2017. India refused to cower down to China's bellicosity and muscle-flexing and instead made the Dragon blink. This reality has to be accepted by the political community as it is a matter of India's global position. By pulling down the achievements without empirical evidence the Opposition is only indulging in skullduggery.
It will be exposed in no time in this age of advanced technology and spread of media on various platforms. The nation saw it during Congress' ill-advised campaign against the Rafale fighter deal that was blunted by the Supreme Court and later by the Comptroller and Auditor General's report. Congress could not establish any money trail in the Rafale deal with France. Profound geopolitical shifts will shape the new world order and it must be central to India's leadership. But it will need a consensus not division.