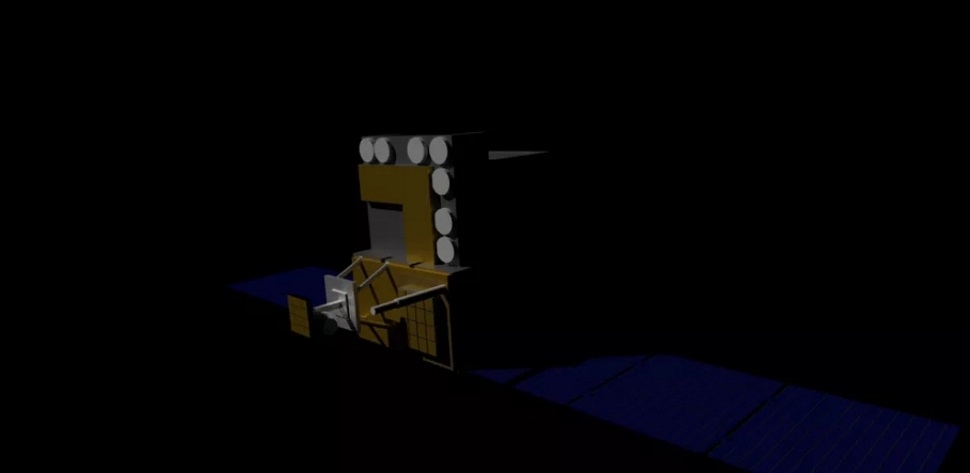 CHENNAI,
A 27-HOUR countdown began on Sunday for the launch of India's EMISAT satellite along with 28 nano satellites of global customers from Sriharikota on Monday, a mission which would witness the ISRO placing payloads in three orbits and conducting space experiments for the first time. The EMISAT satellite is aimed at electromagnetic measurement. The countdown began at 6.27 am for the launch on board Indian Space Research Organisation's third generation workhorse Polar Satellite Launch Vehicle (PSLV), in its 47th flight, ISRO said.
The four-stage PSLV-C45 will blast off from the second launch pad at the spaceport of Sriharikota, about 125 kms from here, at 9.27 AM on Monday, agency officials said. The mission will mark several firsts to the credit of the space agency as it would manoeuvre satellites in various orbits and orbital experiments including on maritime satellite applications. According to ISRO, a new variant of the rocket PSLV-QL equipped with four Strap-On motors in the first stage is used for the launch.
PSLV, also used in India's two key missions — "Chandrayan" in 2008 and Mars Orbiter in 2013, is a reliable and versatile launch vehicle for ISRO with 39 consecutive successful flights till June, 2017 and five-in-a row from January 2018. The rocket has encountered only two failures so far — its maiden developmental flight ended unsuccessful way back in 1993.