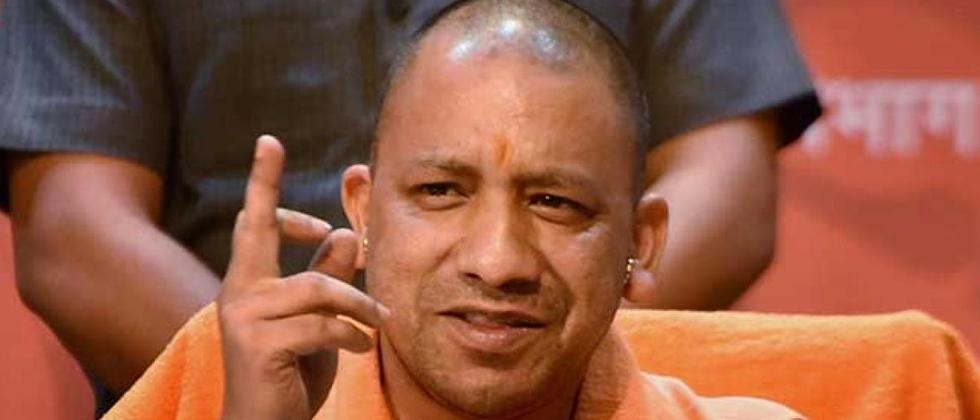 By Arunav Sinha LUCKNOW:
Yogi alleges that the alliance members like BSP, SP and RLD are resorting to telling lies instead of raising real issues like riots and lawlessness during their rule.
UTTAR Pradesh Chief Minister Yogi Adityanath on Monday said the Opposition grand alliance is a result of the frustration of its constituents -- BSP, SP and RLD -- as they faced defeat in the last general election. He alleged that the alliance members are resorting to telling lies instead of raising real issues like riots and lawlessness during their rule. The Chief Minister also asserted that the voters will reject the anti-BJP alliance comprising the Bahujan Samaj Party, the Samajwadi Party and the Rashtriya Lok Dal.
"The frustration of defeat (in the previous elections) has prompted them to forge an alliance. The public will not accept them. In 2014 Lok Sabha elections and in 2017 UP Assembly elections, they were badly defeated," Adityanath told 'PTI' in an exclusive interview.
"The rally at Deoband exhibited this frustration. I was amazed that the leaders at the rally, be it Mayawati, Akhilesh or Ajit Singh, did not raise the issue of riots in western Uttar Pradesh," he said. On Sunday, the alliance held its first joint rally in Saharanpur's Deoband, where its leaders not only slammed the BJP but also castigated the Congress for allegedly trying to divide votes. "Why did they not raise the issue of anarchy and lawlessness in western UP during their rule?" Adityanath asked.
"The farmers who were not given electricity during the BSP-SP rule in the name of dark zone, the non-payment of dues to sugarcane farmers, why were these points not touched upon by the leaders in the rally. All these facts indicate that their focus is not on the real issues," he alleged. He further said, "Why was there no discussion on Muzaffarnagar riots? Where were the people of SP, BSP, RLD or the Congress then? It is sad that they do not have the guts to place the facts before the public. To save their existence, these parties are resorting to lies." "The people very well know who can ensure prosperity and security for the country," the Chief Minister asserted. The BSP and the RLD could not win any seats in the 2014 general election and they would meet the same fate this year, Adityanath claimed.