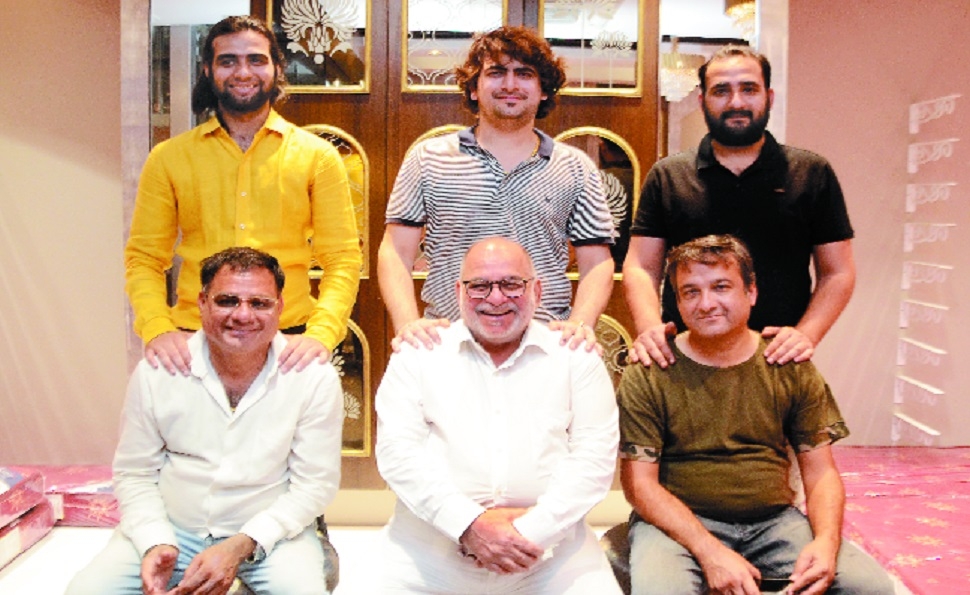 Business Bureau:
Satish Saree Stores to open its renovated showroom at Sitabuldi tomorrow
Satish Saree Stores one of the most popular names in traditional silk sarees was established 55 years ago by Nihalchaldas Khemchandani. With passion and dedication each member of the family worked in harmony to keep the family legacy alive of offering trust and quality. With this objective in mind, Satish Saree Stores has captured the hearts and trust of its customer.
Now, with great success it will be opening its new renovated showroom on April 13. This was revealed by Shankar Khemchandani, Director of Satish Saree Store while speaking to The Hitavada. On the occasion, Satish Khemchandani, Umesh Khemchandani, Piyush Khemchandani, Vinay Khemchandani, Gautam Khemchandani, all directors were also present. "When my father started the store, it was nestled on an area of 180 square feet. With the blessings of my father, the business flourished and today we have 8,000 square feet. In 2011, we opened Saree Niketan and Swastika, a three-storied showroom at a prime location in Dharampeth. It was a big achievement for us at that time. Now, we are opening our renovated shop at Sitabuldi to cater special needs of our quality-conscious customers," he said. Satish Saree Stores is known as the 'Magical world of silk' which is its tagline.
The new renovated showroom will be one of its kind in Vidarbha. It will have three floors. Each floor will be dedicated to a special section of silk sarees. A lift has also been installed for the convenience of customers. "From many events of experiences in life, I learned that the 'best never rest'. This is true in order to survive in a competitive world. We are the best in our field of offering stunning new designs, vibrant patterns and elegant collections in pure silk sarees in the city," he said.